The investment to the Sydney-based company, a joint collaboration of Saber Astronautics and TCG, forms part of the Entrepreneurs Australia incubators grant.
Saber's CEO Dr Jason Held said Wolfpack is "a different program from anything you've seen in Australia".
"Many excellent incubators know how to build downstream services start-ups, and that is good business for Australia," he said. "But flight is where you get the best advantage because you get to own the supply. Those who build the road set the toll."
Compared with other companies, Wolfpack connects Australian manufacturers to step forward together, such as reaching for contracts, grants and relationships with the industry as a "pack".
Wolfpack will support new ventures planning for orbit with on-site expertise, deep-technical support to fly into space, satellite operations support and manufacturing assistance.
"This is the most inclusive, open, and progressive project we've ever done," said Dr Held.
"Start-ups that would normally compete are instead supporting each other directly – they join each other's proposals, share information, and help each other out in ways we haven't seen elsewhere."
Saber Astronautics manages the mission control center funded by the Australian Space Agency's Space Infrastructure Fund (SIF) and supplies to the National Space Test Facilities (NSTF).
According to the press release, the Wolfpack Space Hub will seek external technical support "that allow sharing between companies that would normally compete".
Some of the companies involved include Spiral Blue, a satellite computing company; Delta-V, another start-up support; Sperospace, a robotics manufacturer; and more.
The Morrison government has invested over $700 million into the sector since 2018 in efforts to reach a $12 billion industry, expecting to create another 20,000 jobs by 2030.
Australia has slowly increased its space efforts since the establishment of the Australian Space Agency in 2018.
One of the "barriers" of space access according to Wolfpack is "achieving flight", which has crippled many start-ups to begin, often pivoting to data and sensor companies instead.
As part of its business strategy, Wolfpack only supports Space and tech-manufacturing-heavy companies, excluding UAVs, software-only and data businesses.
"The Wolfpack Incubator is focused on upstream space companies, both civil and defence, where manufacturing is needed and not available elsewhere," it added.
Wolfpack Space Hub has launched at a time when other companies are also pursuing this business strategy, such as Microsoft's Azure Space.
But the company said while it is following the footsteps of other successful brands, Wolfpack provides support "not found in traditional a start-up house".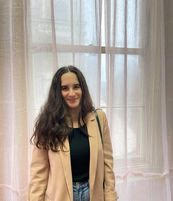 Bella Richards is a journalist who has written for several local newspapers, her university newspaper and a tech magazine, and completed her Bachelor of Communications (Journalism) at the University of Technology Sydney in 2020. She joined Momentum Media in 2021, and has since written breaking news stories across Space Connect, Australian Aviation and World of Aviation.
You can email Bella on: [email protected]
Receive the latest developments and updates on Australia's space industry direct to your inbox. Subscribe today to Space Connect here.