In collaboration with the United States Air Force Academy, the university's International Centre for Neuromorphic Systems (ICNS) launched the cameras onboard SpaceX's December CRS-24 resupply mission.
The neuromorphic cameras – that are unlike typical ones – will be used for earth observation capabilities, monitoring space debris and researching atmospheric weather events, such as sprites, which is lacking in current data.
The first lot of data was captured on 24 January as the ISS passed over the coastline of Honduras in Central America.
"The result we saw from the first resolved data image [see below] was fantastic," said Associate Professor Greg Cohen.
"Although it may look like a normal image when we display it, the information was collected in a completely new and novel way."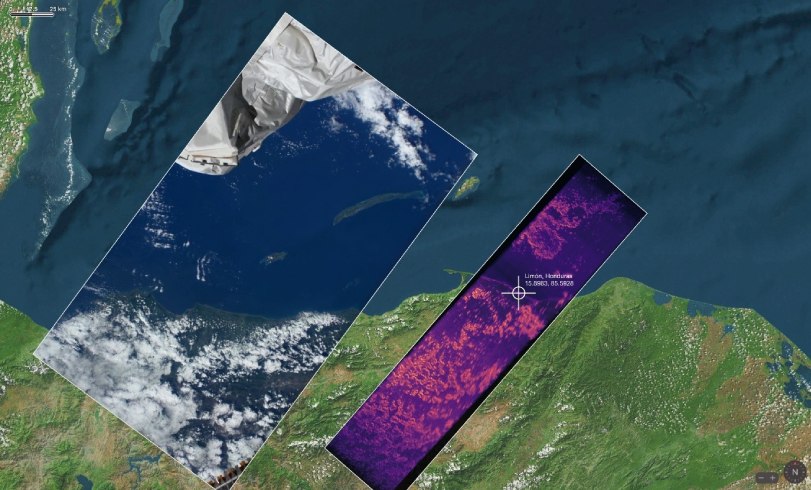 Neuromorphic cameras are event-based and capture images through a sensor like a "biological eye", more than a conventional camera.
"These cameras don't take pictures, but rather sense changes and only send those when they happen. This method of sensing the visual world allows them to perform tasks that simply cannot be done with a conventional camera," said Cohen.
Sending these cameras to the ISS were part of WSU's Project Falcon Neuro, which is a three-year joint initiative between the university and the US to address the fundamental lack of data on sprites.
According to the university, sprites are electric discharges that streak out of storms towards the edge of the atmosphere.
With normal cameras, they have been difficult to study due to their brief lives, but they can severely disrupt satellite communications, according to Cohen.
Typical cameras contain semiconductor chips that convert light into electrical signals to create a single frame, but Cohen says, "if you're looking at the sky and nothing's happening, a normal camera produces whole frames of information that tell you nothing".
Many pixels have been fitted to Falcon Neuro's cameras and each is wired to operate like an individual camera, but only delivering data when there is a change in light intensity falling upon it, according to WSU.
"If something moves or suddenly gets brighter or darker – like a lightning strike, for example – those pixels tell you that something's changed," Cohen said.
With these news cameras, researchers can better understand events such as sprites, and mitigate their effects.
"This is only the first step. Now we know the cameras are working and operating in space, we can start using them for scientific experiments and further explore the incredible potential of these sensors and what they can do from orbit," Cohen added.
The cameras are fitted to the outside of the ISS Columbus module by the station's robotic arm. One is pointing downward, and the other is pointing forward in the direction of the ISS' orbit.
While Project Falcon Neuro is the first to use these sensors for EO in orbit, in March 2021, a DAVIS240C camera became the first ever neuromorphic technology in space, developed by the University of Zurich and ETH Zurich.
Western Sydney University's deputy vice-chancellor for research, enterprise and international, Professor Deborah Sweeney, said the project is an example of the university's partnerships in action.
"Working with government, big-tech, as well as local and international research partners, we are helping to solve real-world challenges in the rapidly-evolving space industry," Sweeney said.
"We are incredibly proud of our ICNS team and the university's world-leading neuromorphic engineering research expertise, which is significantly strengthening Australia's space industry capabilities."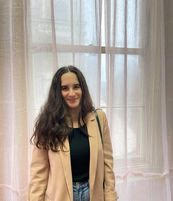 Bella Richards is a journalist who has written for several local newspapers, her university newspaper and a tech magazine, and completed her Bachelor of Communications (Journalism) at the University of Technology Sydney in 2020. She joined Momentum Media in 2021, and has since written breaking news stories across Space Connect, Australian Aviation and World of Aviation.
You can email Bella on: [email protected]
Receive the latest developments and updates on Australia's space industry direct to your inbox. Subscribe today to Space Connect here.