The Canberra-based company provides space debris and satellite management solutions by utilising sensors to track and characterise objects in orbit for customers.
In an upcoming Space Connect Podcast episode, Tindall says that large satellites are still vital for delivering some of Australia's core space interests, such as Earth observation.
"If you want to build an Earth observation satellite; a satellite with basically a digital camera inside … a big lens on it, and it's got a camera in the back end of it … you can't fit that inside a tiny little satellite, it needs to be inside a larger spacecraft," he said.
"Those type of missions are the sort of things that can generate a lot of economic value for Australia."
His comments come as Australia is set to build and launch its own satellites in the coming years, as part of the federal government's $1.16 billion in funding announced in late March.
Dubbed the National Space Mission for Earth Observation, it will be led by the Australian Space Agency and aims to make Australia "more self-sufficient" due to an ongoing track record of relying on other country's satellite capabilities.
Larger satellites can weigh up to 1,000 kilograms, and while less governments and companies are launching bigger ones, they have still served the space industry for many decades.
But contrary to Tindall's comments, other industry leaders believe nanosatellites, also known as smallsats or CubeSats, are the future of space technology in Australia.
In March, Fleet Space Technology's CEO, Flavia Tata Nardini told Space Connect that nanosatellites pose a particular advantage compared to larger ones. They are easier to maintain, and if some fail or are destroyed, others can easily compensate and launch into space efficiently, and at a fraction of the cost. 
"If we keep building these technologies that are ancient, and they stay up there, and then they die – then that's not going to work," Nardini said.
South Australian Senator the Hon David Fawcett and chair of the joint standing committee on foreign affairs, defence and trade also said at the Australian Space Summit in March that the government will likely phase out its investments into large satellites.
But Tindall argues that we live in an environment that is changing rapidly, and the industry cannot measure those changes with smaller satellites.
"If the government funds a program of a few $100 million, we can then see that it would generate an Australian industry to build and maintain these types of systems, and that would in turn generate a hell of a lot of economic value in many sectors of the economy," he said.
While Tindall believes large satellites remain relevant, he acknowledges that smaller satellites "can cover a lot of the bases" and have been the launching ground for many start-up companies.
"However, I still come back to the point that a lot of the missions we talk about [including] large scientific missions, human spaceflight, certain defence applications, all of those things do require much larger spacecraft," he said.
Tindall added that Australia realistically needs both, including larger satellites for bigger missions, and "the very proliferated and cost-effective small spacecraft" to achieve the nation's space interests.
He said like people need their cell phone, their laptop and their iPad, it is the same with satellites. "It's just different tools for different applications". 
In Tindall's recent op-ed written for Space Connect, he said that with the Satellite Cross-Calibration Radiometer (SCR) program, a mission to secure Australia's data supply for Earth observation, the nation will need larger satellites to transport heavier payloads and deliver more advanced capabilities to space.
He also said Australia will need a "dedicated manufacturing capability" to be able to build larger satellites and advanced sensors required for Earth observation missions.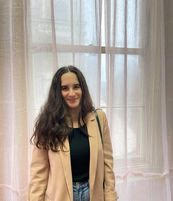 Bella Richards is a journalist who has written for several local newspapers, her university newspaper and a tech magazine, and completed her Bachelor of Communications (Journalism) at the University of Technology Sydney in 2020. She joined Momentum Media in 2021, and has since written breaking news stories across Space Connect, Australian Aviation and World of Aviation.
You can email Bella on: [email protected]
Receive the latest developments and updates on Australia's space industry direct to your inbox. Subscribe today to Space Connect here.