The 56 pupils from years 9-11 will work alongside experts from Griffith University on the 'Platypus' mission that will use AI to help map natural disaster weather events.
It comes as Gilmour is preparing to launch the first Australian-built rocket, Eris, into sub-orbital space by the end of 2022 from the Bowen spaceport in northern Queensland.
This new CubeSat, though, will be designed, programmed and built by students throughout the year during on-site experience days, and at their schools.
Its aim is to help natural disaster management preparations by conclusively mapping weather trajectories to illustrate how effects on climate could be monitored
It will house a camera and temperature sensors to record cloud cover using artificial intelligence to process the image immediately.
Students joined the Queensland chief scientist, representatives from Gilmour Space, Deloitte, Airbus and Griffith academics at the Griffith Gold Coast campus last week. 
Queensland chief scientist Professor Hugh Possingham said the project was a recipient of Queensland government funding as it would expose students to the wonder of science, technology, engineering and maths.
"Not only will the lucky students engage with STEM professionals and learn about exciting potential careers, they will also be embarking on useful and cutting-edge work that will be valuable for future research and government decision-making," Professor Possingham said. 
The Platypus Mission patch itself was designed by Arita Bounnhong, a Mabel Park State High School year 12 student who wanted to include different coloured stars to symbolise the inclusivity and diversity of the people involved in project, and patterns that represented Earth from our perspective in comparison with the perspective of Earth from space.

"The Platypus mission offers a rare opportunity for students to apply their STEM knowledge and gain hands-on experience in building and operating real tech in space," said Gilmour Space CEO Adam Gilmour. "It's a great way for us to share our passion with the next generation."
Gilmour Space, also headquartered in Queensland, is building the first sovereign Australian rocket, dubbed Eris, to be launched from home ground into orbital space.
In late 2021, the company successfully completed a 75-second test fire of its new rocket engine, which it hopes to launch in Queensland in the latter half of 2022.
The company, Australia's largest sovereign space employer, was founded by two brothers in 2013 and specialises in creating orbital-class hybrid propulsion technologies, which are safer and cheaper than traditional rockets.
It's already signed an agreement with Juru Traditional Owners at Bowen, Queensland, to support the land as a rocket launch site later this year. 
In May, the Queensland government announced it was committed to supporting Gilmour in the development of the launch and months later, it secured $61 million in funding from venture capital investors.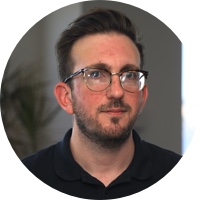 Adam is a journalist who has worked for more than 40 prestigious media brands in the UK and Australia. Since 2005, his varied career has included stints as a reporter, copy editor, feature writer and editor for publications as diverse as Fleet Street newspaper The Sunday Times, fashion bible Jones, media and marketing website Mumbrella as well as lifestyle magazines such as GQ, Woman's Weekly, Men's Health and Loaded. He joined Momentum Media in early 2020 and currently writes for Australian Aviation and World of Aviation.
Receive the latest developments and updates on Australia's space industry direct to your inbox. Subscribe today to Space Connect here.