Ken Fritschel will oversee the Argentinian business' international sales, and his eclectic career has included stints working in Mexico, Chile and Colombia in a variety of roles.
Satellogic's founder Emiliano Kargieman said, "Australia is committed to keeping supply chains open and believes in the democratisation of space, which is the core of our mission.
"We look forward to continuing to collaborate with organisations in the country and across the region as we further expand access to Earth observation data worldwide, in order to help solve the biggest global challenges that we are facing."
Satellogic currently operates 22 high-resolution satellites and expects to grow its constellation to 34 satellites by Q1 2023.
The company then expects to have over 200 satellites in orbit by 2025 to provide daily remaps of the entire surface of the Earth, and up to 40 revisits of points of interest per day.
It recently announced a new deal with SpaceX to reserve capacity to launch its next 68 satellites.
Founded in 2010, Satellogic describes itself as the "first vertically integrated geospatial company" and is creating the first "fully automated" Earth observation platform.
Its clients use its images to solve problems including climate change, energy supply and food security.
Earlier this month, Space Connect reported how Satellogic would work with Australian-based Spiral Blue in October to process satellite images in space, rather than on the ground.
It received "successful" results from an earlier launch of its prototype technology, which it hopes will increase the efficiency of high-resolution Earth observation images being sent to ground operators.
The company said the Space Edge Zero (SEZ) computing system survived the launch conditions and "harsh space environment" for a period of over three months while turned off, despite the geomagnetic storm that occurred on 3 February, destroying several Starlink satellites.
Launched on 13 January onboard Polish company SatRev's SW1FT satellite, Spiral's SEZ prototype entered into a 525-kilometre altitude sun-synchronous orbit.
The second launch – followed by the first in July 2021 – was to continue testing its prototype computing system, and the company said initial results contained "low level telemetry data" showing "successful start-up and initial operation".
SEZ will continue to process images onboard that are captured by the SW1FT satellite's VISION 300 camera.
"This is only the first step in our flight-testing program," said Spiral Blue CEO Taofiq Huq.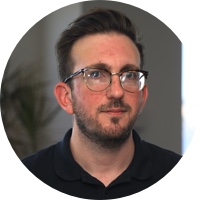 Adam is a journalist who has worked for more than 40 prestigious media brands in the UK and Australia. Since 2005, his varied career has included stints as a reporter, copy editor, feature writer and editor for publications as diverse as Fleet Street newspaper The Sunday Times, fashion bible Jones, media and marketing website Mumbrella as well as lifestyle magazines such as GQ, Woman's Weekly, Men's Health and Loaded. He joined Momentum Media in early 2020 and currently writes for Australian Aviation and World of Aviation.
Receive the latest developments and updates on Australia's space industry direct to your inbox. Subscribe today to Space Connect here.