The deal will allow the business to initially scale up manufacturing but will later be used to develop prototypes and new parts during downtime.
Fleet Space is best known for creating an advanced low-power satellite network, which is securing global coverage for internet of things (IoT) devices by using its in-house nanosatellite technology.
The business says its current all-metal patch antennas deliver 10 times more throughput per kilogram of spacecraft. However, the 3D printing of these antennas was previously outsourced to an offshore provider.
Konica Minolta began a proof of concept to demonstrate that its "3D Systems DMP350 Flex" printing solution was capable of printing the quality of aluminium part and in the volume required for Fleet Space to keep up with demand.
Matthew Hunter, national manager, emerging technology, Konica Minolta, said, "This is a highly technical environment with precise specifications. Konica Minolta was able to prove that the 3D Systems metal printers include market-leading technology that lets users 3D print with aluminium in a precise, repeated, and scalable method.
"This made Fleet Space both more productive and cost effective for its volume manufacturing offices and provides ongoing capacity for important research and development, keeping the organisation at the cutting edge.
"The consultative approach taken by Konica Minolta and 3D Systems means that Fleet Space will be able to go straight into volume manufacturing as soon as the device arrives."
Konica Minolta is implementing 3D printers from 3D Systems. Its SEANZ Industrial Solutions group leader, Tim Naylor, said, "One of the key criteria for Fleet Space was that the 3D printer could deliver a repeatable process to avoid any variation between parts.
"Our printer has a closed-loop architecture, which guarantees an accurate and repeatable process. The machine also has the lowest oxygen content on the market, which delivers a pure part without defects, something that is very important when it comes to aerospace applications."
Space Connect reported in May how Fleet Space Technologies has made contact with its 12-kilogram satellite that it successfully launched into orbit.
The newest payload will add more data capacity and reduce the latency of Fleet's existing six satellite Centauri constellation, currently positioned in low-Earth orbit (LEO).
That launch marked the first time its all-metal patch antennas were entirely 3D printed, paving way for a future constellation to be fully manufactured the same way.
"We've built our business and reputation by consistently delivering on our stated goals and developing technologies that address real human and commercial needs reliably and cost-effectively," said Flavia Tata Nardini, the CEO and co-founder of the company.
The 12-kilogram, 6U payload was launched at an expected altitude of 530 kilometres in LEO.
It comes almost a year after Centauri 4, its previous satellite, was launched into space.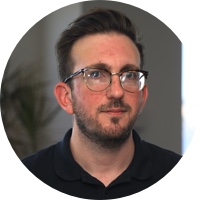 Adam is a journalist who has worked for more than 40 prestigious media brands in the UK and Australia. Since 2005, his varied career has included stints as a reporter, copy editor, feature writer and editor for publications as diverse as Fleet Street newspaper The Sunday Times, fashion bible Jones, media and marketing website Mumbrella as well as lifestyle magazines such as GQ, Woman's Weekly, Men's Health and Loaded. He joined Momentum Media in early 2020 and currently writes for Australian Aviation and World of Aviation.
Receive the latest developments and updates on Australia's space industry direct to your inbox. Subscribe today to Space Connect here.