Officially called the Space Industry Responsive Intelligent Thermal (SpIRIT), it is the first Australian spacecraft granted funding by the Australian Space Agency.
Dutch launch service provider ISISPACE has been selected to facilitate the launch, which will blast-off from Cape Canaveral, Florida.
The satellite was designed and built by a team led by the Melbourne Space Laboratory at the University of Melbourne. The team collaborated with the Italian Space Agency and several Australian partners on the project. It will operate for two years in low-Earth orbit with the intention of demonstrating consistent and stable long-term performance.
Weighing only 11.5 kilograms and measuring no more than 30 centimetres in its launch configuration, the SpIRIT satellite is what is known as a nanosatellite. Once in orbit, the satellite will deploy a series of thermal radiators and solar panels, which will increase its size to about a metre long.
Project leader Professor Michele Trenti said of the satellite, "It is truly a miniaturised spaceship."
Despite its size, the satellite will contain a host of instruments for scientific observation and data gathering, including guidance systems, communication antennae, cameras, onboard AI-powered computers and an electronic propulsion thruster.
The primary scientific instrument of the mission is an advanced X-ray detector that is capable of detecting gamma rays. The instrument was contributed by the Italian Space Agency and will provide data on some of the most powerful explosions in space.
The satellite also contains technology developed by Australian companies Inovor, Neumann Space and Sitael Australia. The launch will be the first flight of both Neumann's electronic plasma space thruster and Inovor's Apogee satellite platform. Ground support for the satellite will be provided by Nova Systems from their Space Precinct in South Australia.
Development of the SpIRIT satellite has progressed rapidly since it was greenlit by the Australian Space Agency and provided with $4 million in funding from the agency.
"The team has got to this point less than two years since selection of the mission for funding," Professor Trenti said. 
Enrico Palermo, head of the Australian Space Agency, also praised the team's work.
"The pace at which progress is being made on SpIRIT is testament to the knowledge and skill that exists in the Australian space sector and what can be achieved when we collaborate with our international partners," he said.
The SpIRIT satellite was originally intended for a 2022 launch but suffered delays which pushed back the development schedule.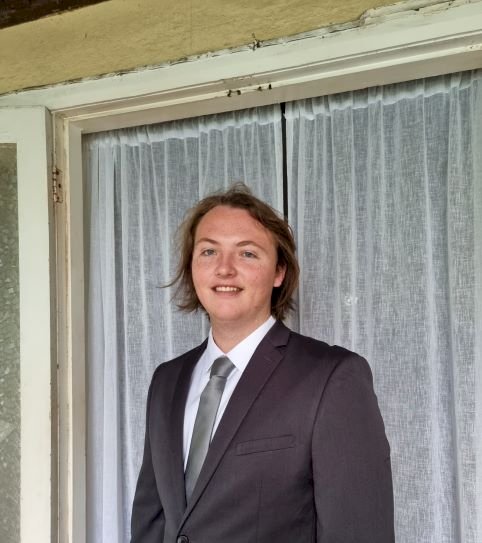 Liam McAneny is a journalist who has written and edited for his University International Relations journal. He graduated with a Bachelor of Arts (International Relations) and Bachelor of Laws from the University of Wollongong in 2021. He joined Momentum Media in 2022 and currently writes for SpaceConnect and Australian Aviation. Prior to Momentum Media he worked as a legal graduate in a solicitor's office. Liam has a keen interest in geopolitics and international relations as well as astronomy. In his spare time Liam is an avid amateur astronomer and narrative writer.

Send Liam an email at: [email protected] or connect via Twitter.
Receive the latest developments and updates on Australia's space industry direct to your inbox. Subscribe today to Space Connect here.