As new national security threats emerge and become more and more complex to counter, Australia's JP9102 military satellite communications system must be built to withstand highly sophisticated cyber attacks.
Cyber attacks against Australia's critical infrastructure have quickly come to the forefront of concern in the wake of increasingly regular and sophisticated threats from foreign entities — and military satellites are no exception to this rule.
Earlier in March 2022, Air Vice-Marshal Catherine Roberts warned about Australia's current inability to combat cyber threats from China and Russia, citing that Beijing possesses the capabilities to easily "take out" Australia's National Broadband Network.
To paint a picture of what this might look like, we need only look to the attack against Viasat in Ukraine.
Viasat, a commercial and defence satellite contractor, experienced a targeted cyber attack at the inception of the Russia-Ukraine conflict, crashing the network and disabling access to the internet. Viasat was not a random victim, but instead, a target of strategic significance given its ties to the US military. Following the attack, the US Cybersecurity and Infrastructure Security Agency was right to release a statement asking network providers to remain vigilant and increase their defences. 
This is just one example of the destructive attacks Australia's space industry faces and a reminder that a sovereign, secure, and battle-proven MILSATCOM solution is integral to protecting the nation's national security interests.
Preparing for the next frontier of cyber threats
Staying ahead of cyber threats in the space era is twofold. First, satellite ground control segments must be equipped with advanced encryption to ensure modems remain secure during the exchange of mission critical information. Second, having the right knowledge, accreditation, and capabilities to manage risks and ensure implementation of the required security controls is critical to designing, building, and operating a secure and compliant MILSATCOM system.
To ensure Australia's MILSATCOM solution can defend against tomorrow's threats, Team Maier and Airbus Defence and Space are committed to developing homegrown cyber skills and expertise for JP9102 and beyond. In fact, we've gone further than any other JP9102 bid in our commitment to Australian Industrial Capability (AIC) by partnering with two of Australia's leading indigenous and veteran-owned cyber security firms, Penten and Willyama. 
Penten recently joined Team Maier as its dedicated MILSATCOM encryption partner to provide sovereign encryption for ground segment modems for the JP9102 program. By applying its AltoCrypt Stick encryption technology to Airbus Defence and Space's proprietary Proteus SDR modem, Penten will deliver a transmission security module designed to deliver a high bandwidth and resilient anti-jamming solution capable of mitigating interference from even the most sophisticated foreign entities. Penten, whose technology is approved for use by the Australian Signals Directorate, is uniquely positioned to evolve the Proteus modem into a native, sovereign, and secure solution capable of addressing Australia's future encryption needs.
Team Maier also includes Willyama, an Indigenous and veteran-owned ICT and cyber security leader with a proven track record of designing, testing, and building secure network architectures. Trusted by Defence, they provide in-depth assessment services that seek to reduce the risk associated with all aspects of the supply chain.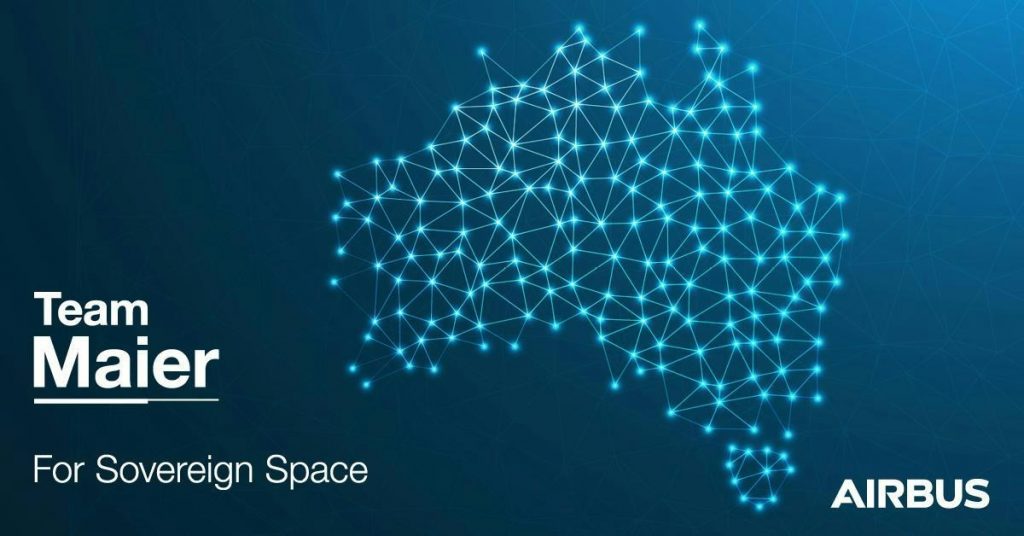 As one of the country's leading professional services companies, Willyama will provide secret and top-secret security accreditation for JP9102 and will advise on the risk management strategy, system architecture and security controls needed to deliver a secure and fully compliant MILSATCOM solution.
Without partners like Penten and Willyama, Australia faces an increasingly challenging and complex cyber landscape in the space domain and a successful MILSATCOM solution will require clear guidance and proven capabilities to navigate these threats.
Delivering benefits beyond military needs
Beyond military needs, Team Maier's JP9102 proposition will provide the Australian government complete sovereign control over how it uses it, including supporting emergency services during natural disaster events, for example.
Following the 2019-20 black summer, and more recently the Queensland and north NSW floods, the need for readily available satellite monitoring to provide Earth observation data took centrestage. However, without a reliable, secure, and readily available MILSATCOM asset that can divert resources rapidly, providing aid to emergency services can be a challenge in itself.
Team Maier's JP9102 solution will ensure the government is equipped with a wholly owned and operated satellite asset that can pivot quickly without having to first seek out third-party permission, and which can withstand any interference from foreign entities.
With this in mind, there are a multitude of reasons why Australia must reduce its dependence on foreign-owned space technology. Through investing in local expertise and SMEs, Team Maier is not only committed to building a secure, sovereign MILSATCOM solution for the JP9102 program, we're committed to building the foundations for a national space enterprise — built by Australia, for Australia.
Martin Rowse is director, space – Australia at Airbus Defence and Space.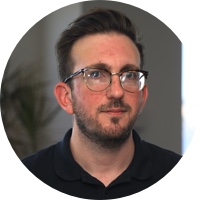 Adam is a journalist who has worked for more than 40 prestigious media brands in the UK and Australia. Since 2005, his varied career has included stints as a reporter, copy editor, feature writer and editor for publications as diverse as Fleet Street newspaper The Sunday Times, fashion bible Jones, media and marketing website Mumbrella as well as lifestyle magazines such as GQ, Woman's Weekly, Men's Health and Loaded. He joined Momentum Media in early 2020 and currently writes for Australian Aviation and World of Aviation.
Receive the latest developments and updates on Australia's space industry direct to your inbox. Subscribe today to Space Connect here.