Space sustainability has been a growing concern of the space community in recent years, with an ever-increasing number of satellites being launched into orbit.
Organisers of World Space Week have turned their focus to the issue of treating "the orbital area around Earth as a finite resource".
These concerns have been prompted by the scale of ambitious projects such as SpaceX's Starlink project and Amazon's Project Kuiper, which plan to operate satellite mega-constellations to deliver high-speed internet across the world.
Even this week, SpaceX is set to launch another 52 satellites as a part of its Starlink network. The company plans to operate a total of 42,000 satellites as part of the service, although so far it has only received permission for 12,000 and is awaiting clearance on the second tranche of 30,0000.
Astronomers particularly are concerned about the effects that such large numbers of satellites will have in the night sky.
Astronomer and curator of Sydney Observatory, Andrew Jacob, explained some of the potential effects.
"It means that researchers will need to adapt their techniques to extract these star trails or satellite trails from the data, if possible. That's going to be extremely difficult with so many satellites."
"It also means that radio telescopes may have an issue as well. So it's not just visible lines, but also radio emissions, which can affect these telescopes. The SKA telescope in Western Australia, for instance, will need to account for that in some way.
"There's also the cultural aspect. People all around the world have a connection to the sky in some way or another.
"I don't think anyone quite realises just what the night sky might look like in 10 years' time," Jacob said.
Australia's first "astronomer-at-large" Fred Watson also weighed in on the matter, saying that as an astronomer, the prospect of the mega-constellations was concerning, but also acknowledging the efforts of satellites companies to lessen the impact.
"SpaceX has been one of the companies that has actually done the most to try and keep their satellites astronomy friendly.
"Astronomers are not Luddites, we know that these mega constellations are designed with good intentions and will bring about good things," Watson added.
"It's the compromise between protecting the night sky and the industry flourishing, which we want to see. That's the line that has to be addressed, and we'll get there, I'm sure."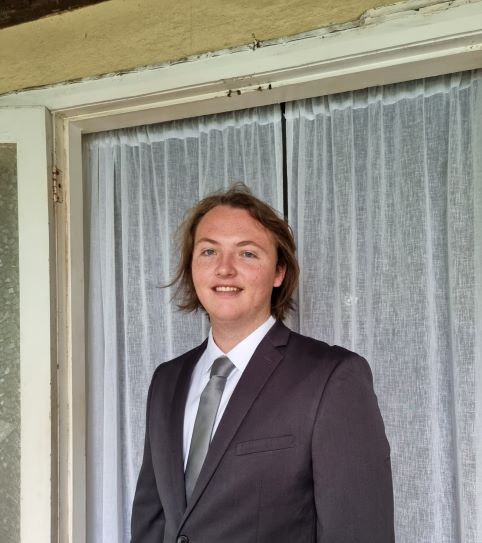 Liam McAneny is a journalist who has written and edited for his University International Relations journal. He graduated with a Bachelor of Arts (International Relations) and Bachelor of Laws from the University of Wollongong in 2021. He joined Momentum Media in 2022 and currently writes for SpaceConnect and Australian Aviation. Liam has a keen interest in geopolitics and international relations as well as astronomy.

Send Liam an email at: [email protected]
Receive the latest developments and updates on Australia's space industry direct to your inbox. Subscribe today to Space Connect here.