Their company, Valiant Space, has designed the VS-1 In-Space thruster that can be mounted to small satellites to allow them to manoeuvre accurately in orbit.
The three young entrepreneurs — Andrew Uscinski, Michael Douw, and Benjamin Dodd — started the company Valiant Space after meeting at university.
They have gone on to attract the attention of industry veterans, with Jason Held, CEO of Saber Astronautics, and Dr Andrew Barton, SmartSat CRC's research program manager, serving on the company's advisory board.
The CEO of Valiant Space, Andrew Uscinski, broke down the need for thrusters on satellites with a simple analogy.
"You've got your big rockets which launch satellites into space like SpaceX — that's like the 737 that takes you to Sydney.
"What we provide is the Uber from the airport to your hotel.
"The thrusters are the engine of satellites moving them from A to B."
The core technology of the thrusters developed by Valiant is a small solenoid valve. The solenoid valve was the critical piece that the three former students innovated.
It allows for more precise control of the spacecraft by controlling the flow of propellant to the thruster itself. The team also uses commonly found materials for their thrusters, using a combination of propane and nitrous oxide.
Uscinski emphasised the benefits of using commonly found materials for their design.
"It's very industrially available, which means it can be accessed in pretty much any part of the world which is again another important way we're making things easier for our satellite customers," said Uscinski.
Valiant was awarded a $750,000 supply chain grant by the Australian Space Agency earlier this year as part of the federal government's Moon to Mars initiative. The grant has allowed the company to upscale their production and deliver its thrusters to international clients.
They are also supported by the Queensland government's Advanced Robotics for Manufacturing Hub, where they have been located for the past two years.
Valiant has now outgrown the ARM hub and moved to their own manufacturing facility in Tennyson. Their thrusters are tested at a facility in Toowoomba before being sent to their overseas customers.
Uscinski spoke about the importance of the testing facility to their thrusters, emphasising the need for precision in space-based applications.
"That's really important to make sure that the thruster works as well as we can test here, before we put it into space where it's not like you can do easy maintenance."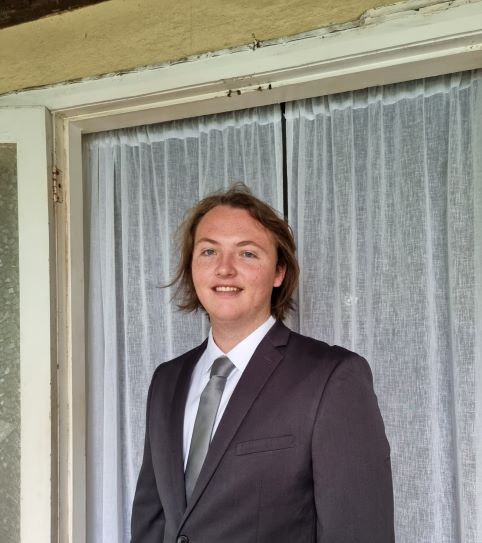 Liam McAneny is a journalist who has written and edited for his University International Relations journal. He graduated with a Bachelor of Arts (International Relations) and Bachelor of Laws from the University of Wollongong in 2021. He joined Momentum Media in 2022 and currently writes for SpaceConnect and Australian Aviation. Liam has a keen interest in geopolitics and international relations as well as astronomy.

Send Liam an email at: [email protected]
Receive the latest developments and updates on Australia's space industry direct to your inbox. Subscribe today to Space Connect here.