The project will bring together the Australian National University (ANU) and EOS Space Systems to deliver "advanced manufacturing technologies" for the existing OzFuel instrument, a key payload of the Earth Observation Resilience satellite mission. It's unique because it's specifically adapted to understand Australian eucalypt forests.
The announcement came alongside a pledge by the state government to invest in a new space hub and a separate investment in situational awareness. The joint projects will take SmartSat and the ACT's joint investment in the state to more than $7 million.
Funded by the federal government, SmartSat CRC is a collaboration between universities and research organisations that partner with industry.
ANU, meanwhile, has for years been conducting world-leading research into how space technologies can be used to identify areas of the bush at higher risk of burning.
It's hoped that information can then be used to direct firefighters to conduct hazard-reduction burns before the peak summer season.
Anna Moore, director of the university's Institute of Space, said, "ANU InSpace is delighted to be working with the SmartSat CRC and ACT government on a range of projects that lift our sovereign manufacturing sector and solve some of society's greatest challenges, including climate change adaptation."
The announcement significantly comes after the federal government axed the $1.2 billion National Space Mission for Earth Observation (NSMEO), designed to help detect bushfires from space.
It was hoped the initiative would reduce Australia's reliance on international partners to provide its Earth observation data.
The second project, backed by the new investment, brings together Infinity Avionics, UNSW Canberra, and Nominal Systems to develop capabilities in Space-Based Space Surveillance (SBSS).
SmartSat describes SBSS as a "vital tool" for both defence and commercial space operations contending with the risks of navigating increasing debris and space objects in low-Earth orbit (LEO).
Professor Ed Kruzins, the acting director of UNSW Canberra Space, said, "The funding announced for this research is so important because operating in an extreme environment like space is complex and challenging, and artificial intelligence is key to making this a simpler and less risky task."
SmartSat has also recently approved funding research capabilities in cyber security and resilient artificial intelligence for space systems at UNSW Canberra.
This is in addition to two SmartSat-backed professorial chairs at ANU: Professor Hanna Kurniawati, professorial chair for system autonomy, intelligence and decision making; and Professor Kirk McKenzie, professorial chair of precision measurement in space.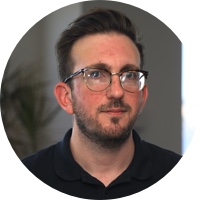 Adam is a journalist who has worked for more than 40 prestigious media brands in the UK and Australia. Since 2005, his varied career has included stints as a reporter, copy editor, feature writer and editor for publications as diverse as Fleet Street newspaper The Sunday Times, fashion bible Jones, media and marketing website Mumbrella as well as lifestyle magazines such as GQ, Woman's Weekly, Men's Health and Loaded. He joined Momentum Media in early 2020 and currently writes for Australian Aviation and World of Aviation.
Receive the latest developments and updates on Australia's space industry direct to your inbox. Subscribe today to Space Connect here.