The breakthrough comes as a result of the federal government agreeing a deal with Canberra-based Geoscape Australia, which will source pictures from 27 synthetic aperture radar (SAR) satellites.
The satellites operate in sun-synchronous orbit and are part of a constellation owned by Finnish company ICEYE and backed by the European Space Agency.
Unlike traditional images, SAR has the potential to capture accurate pictures in real-time, even when they are obscured by poor light, clouds or smoke.
Currently, emergency services usually rely on human observation from the ground or traditional geostationary satellites that struggle to see in bad conditions.
Getting up-to-date images means firefighters on the ground can better direct firefighting aircraft or conduct 'back burns' to block a blaze's spread. It also gives aircraft a better chance to reach fires early before they can get out of control.
It comes amid warnings that three La Nina years – effectively thickening the bush – followed by a potential El Nino will lead to a bad bushfire season in Australia.
Geoscape Australia chief executive Dean Capobianco told the AFR, "Integrating the most comprehensive location intelligence for the entire Australian region into ICEYE's state-of-the-art natural catastrophe intelligence capabilities will dramatically improve the decision-making processes of government bodies and enterprises."
Geoscape Australia is a commercial company but part-owned by state and federal governments. It offers data as both a wholesaler and direct to government and private businesses.
Finnish business ICEYE, meanwhile, has launched 27 X-band SAR satellites as of June 2023, with plans to launch four more by the end of the year.
"The ICEYE vision is to bring a new service to the market with an emphasis on superior reliability, a vastly higher rate of revisits to individual locations, and an unprecedented objectivity," the company says on its website.
"The service is based on a completely new satellite and sensor design, leveraging recent advancement in various technologies and the New Space approach.
"Each ICEYE satellite is in a sun-synchronous orbit with a nominal 1 - 22 day ground track repeat cycle (depending on satellite) with 15 imaging orbits per day.
"Each orbit plane is phased around the Earth with a different local time of ascending node (LTAN) and descending node (LTDN).
"This means that the constellation as a whole has the ability to observe a location at different times of the day rather than the more conventional dawn-dusk sun-synchronous orbit."
The use of foreign-owned satellites comes amid the continuing fallout of the federal government's controversial decision to axe Australia's $1.2 billion Earth observation program.
The federal government confirmed on 29 June it would scrap the high-profile National Space Mission for Earth Observation (NSMEO), designed to help detect bushfires from space.
The project, significantly announced by the previous administration in the weeks leading up to the election, would have seen four local satellites launched from 2028.
The initiative hoped to reduce Australia's reliance on international partners to provide its Earth observation data.
It significantly followed cancelling a separate promise to invest $32.3 million into Australia's spaceports and launch sites.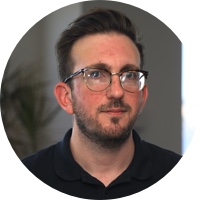 Adam is a journalist who has worked for more than 40 prestigious media brands in the UK and Australia. Since 2005, his varied career has included stints as a reporter, copy editor, feature writer and editor for publications as diverse as Fleet Street newspaper The Sunday Times, fashion bible Jones, media and marketing website Mumbrella as well as lifestyle magazines such as GQ, Woman's Weekly, Men's Health and Loaded. He joined Momentum Media in early 2020 and currently writes for Australian Aviation and World of Aviation.
Receive the latest developments and updates on Australia's space industry direct to your inbox. Subscribe today to Space Connect here.