Emails obtained by The Australian reveal top government officials told its Washington embassy, two days before the public announcement, not to discuss the news with the US yet, and a planned meeting with NASA was cancelled.
The US was eventually informed the day before the news went public, after the embassy pushed back and said it was its "strong feeling" that the National Space Council should be informed that evening.
Deputy Opposition Leader Sussan Ley said the revelations, obtained through Freedom of Information laws, showed "appalling behaviour towards the US".
However, a spokesperson for Science Minister Ed Husic said in response, the government had, in fact, been "upfront and transparent" about not proceeding with the program.
The federal government confirmed on 29 June it would scrap the high-profile National Space Mission for Earth Observation (NSMEO), designed to help detect bushfires from space.
The project, significantly announced by the previous administration in the weeks leading up to the election, would have seen four local satellites launched from 2028.
It was hoped the initiative would reduce Australia's reliance on international partners to provide its Earth observation data.
It significantly followed the cancelling of a separate promise to invest $32.3 million into Australia's spaceports and launch sites.
In the weeks since, a string of high-profile industry figures have criticised the cuts.
Swinburne University professor Alan Duffy has said the move has had a "chilling factor" on the sector, while Equatorial Launch Australia chief executive officer Michael Jones went further, accusing space of now being a low priority for the new government.
"Call it what it is: the lack of federal government support with the change in government makes me nervous, and it makes the job really hard," said Jones at the Australian Space Summit.
He hinted he believes space is now an afterthought for the Department of Industry, Science and Resources and quipped you had to "look hard" on its website to even spot the Australian Space Agency (ASA).
"Poor Enrico [Palermo, head of the ASA] is three or four levels down in that organisation, and that really worries me. As an industry, we had claims last year that we're looking for 20,000 jobs and $20 billion of economic stimulus in the future. We're not going to get there if we don't support the industry.
"Because as we travel around the world trying to get rocket companies to come to Australia, there are a number of impediments for them that we have to design strategies to overcome.
"We're also competing against sovereign entities almost everywhere, who are supporting the industry in very, very financial and demonstrable ways, which make it hard for us to compete."
However, Palermo has, in response, called on the sector to "take perspective" and argued the federal government had actually reaffirmed the role of the ASA.
In his keynote address to the Australian Space Summit 2023, he said, "As a sector, we're all familiar with the overview effect, or at least I hope we are – the perspective astronauts get when they look down on Earth from space. And in some respects, I think we need to take the same sense of perspective with regards to this year's budget.
"Yes, it's not the budget we may have hoped for. But the government is still committed to space, and we must use this moment as an opportunity to continue our growth we've seen in recent years and transition.
"Other industries have long navigated the ebbs and flows of budgets, and now it's time for our sector to demonstrate our maturity. We must lift our gaze and seize all the opportunities that are out there."
Responding to The Australian's revelations, a spokesperson for Minister Husic said, "We have been upfront and transparent about not proceeding with the NSMEO program.
"While there is understandable disappointment about the program not proceeding, it is important to note no commercial contracts had been entered into.
"Our relationship with the US is deep and enduring, including significant cooperation on space. This includes regular, ongoing dialogue between officials."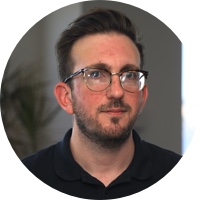 Adam is a journalist who has worked for more than 40 prestigious media brands in the UK and Australia. Since 2005, his varied career has included stints as a reporter, copy editor, feature writer and editor for publications as diverse as Fleet Street newspaper The Sunday Times, fashion bible Jones, media and marketing website Mumbrella as well as lifestyle magazines such as GQ, Woman's Weekly, Men's Health and Loaded. He joined Momentum Media in early 2020 and currently writes for Australian Aviation and World of Aviation.
Receive the latest developments and updates on Australia's space industry direct to your inbox. Subscribe today to Space Connect here.