Ahead of her appearance at the Australian Space Summit, Samara Thorn warned that Australia requires a robust manufacturing sector to maximise its efficiencies. 
Meta-optics are flat surfaces that act like curved lenses. The technology can make existing products smaller and also quicker and cheaper to produce. 
"We're not at the point where meta-optics are manufactured anywhere in the world, so there's an opportunity for Australia to get in there early," Thorn told Space Connect.
"But Australia isn't traditionally a big manufacturer of chips and other products. There's not that manufacturing climate here."
Thorn is an engagement manager at meta-optics research group TMOS and her session in May will outline the latest optical system innovations that harness nano-structured meta-surfaces to replace traditional lenses, the challenges TMOS is endeavouring to solve in this field, and how meta-optics could transform the space industry.
The previous Liberal government invested $35 million to establish TMOS in 2019 to undertake research into light interaction with nanomaterials by using meta-optics, which uses nano-structured materials to generate, manipulate, and detect light.
With the growing number of commercial satellites for Earth observation and communication services posing issues around scale, Thorn explained that TMOS is focused on developing meta-optics for heightened precision.
Doing this would decrease manufacturing and assembly costs, and allow the industry to send components into space that are as thin as a piece of cling film, Thorn said.
"It's expensive to send heavy optical components into space, but we want to replace these traditional systems with something that is much smaller and lighter," she said.
"Producing and sending something that is film thin requires less power and money."
However, the lack of a robust manufacturing sector in Australia could impede mass production of meta-optical systems, Thorn remarked.
"There is a real opportunity for businesses to come on board and start looking at how we could manufacture these meta-optical systems in Australia. It doesn't really exist at the moment and we're very reliant on external sources," she said.
"But that's going to require investment not only from the industry but from the government as well to help us develop the capabilities to manufacture devices. It's not something that's got a quick and easy solution, unfortunately.
"Our team at the University of Western Adelaide has created the biggest infrared imaging array that's ever been manufactured in Australia, and are now working on a metasurface lens that can be integrated with it. But that's something they did in a lab. They couldn't produce hundreds of thousands of them."
TMOS' research around meta-optical systems through the use of nanomaterials is partly focused on Earth observation and quantum communication, which is critical for satellites that communicate to Earth.
Alongside this, metasurfaces and meta-optics can detect light, which could enable high-resolution imaging of the universe and the extraction of different information from those light waves, Thorn said.
She added that using light detection and ranging or laser imaging, detection, and ranging (LIDAR) could enable the use of imaging from satellites to obtain information about the shape of the Earth and its surface characteristics.
LIDAR is a remote sensing method that uses light in the form of a pulsed laser. These pulses, along with other data recorded by the airborne system, produce three-dimensional information about Earth.
"I think that the different capabilities and how imaging changes are going to be really interesting because meta-optics can see different aspects of light," Thorn said.
Asked if the meta-optics field is on the verge of industrial disruption, Thorn agreed, adding that over the next decade, the size of many devices could shrink significantly.
"This will have a considerable impact on the space industry because it means that it's going to require less power to put things into space, and the size and weight of satellites will reduce," she said.
"We're reaching the point where we're working with big teams to start implementing these devices."
To hear more from Samara Thorn about the next generation of optical systems, and where future opportunities for growth lie, come along to the Australian Space Summit 2023.
It will be held on Wednesday 17 May at ICC, Sydney.
Click here to buy tickets and make sure you don't miss out!
For more information, including agenda and speakers, click here.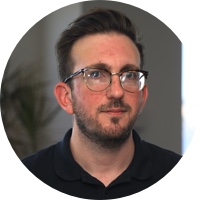 Adam is a journalist who has worked for more than 40 prestigious media brands in the UK and Australia. Since 2005, his varied career has included stints as a reporter, copy editor, feature writer and editor for publications as diverse as Fleet Street newspaper The Sunday Times, fashion bible Jones, media and marketing website Mumbrella as well as lifestyle magazines such as GQ, Woman's Weekly, Men's Health and Loaded. He joined Momentum Media in early 2020 and currently writes for Australian Aviation and World of Aviation.
Receive the latest developments and updates on Australia's space industry direct to your inbox. Subscribe today to Space Connect here.