The milestone for Kleos, also listed on the ASX, came not long after the company officially brought its KSF1 Vigilance Mission — its second satellite constellation, launched in June 2021 — into operation following months of reliable data delivery.
"The Vigilance Mission satellites are now in commercial operation, delivering consistent and reliable data from a specific area of interest which is being processed through our proprietary signal processing platform and being sold to our early adopter customers as intelligence products," said Kleos chief executive officer Alan Khalili last month.
"We now look forward to expanding our product offering through bringing additional already-launched satellites online, including the Patrol Mission (KSF2), expected to commence data delivery in the coming months."
Kleos' technology works similarly to a "reverse GPS", as founder Andy Bowyer told the Space Connect Podcast last year — whereas GPS uses satellite transmissions to help you find your exact location on Earth by calculating your position relative to the different satellites, the Kleos system switches this around, with the satellites instead using transmissions from Earth.
"Imagine if … instead of having a receiver on your car, you had a transmitter. To work out where that transmitter was, you'd have to receive that same transmission at multiple places, three or four places — in our case, three or four satellites," he said.
"Because we receive that transmission at those multiple points, we can calculate your position pretty accurately — down to a few hundred metres for just a handheld walkie-talkie, for instance."
Bowyer says Kleos' satellite system is useful for applications such as stopping people smuggling and illegal fishing at sea and finding illegal mining operations on land. Unlike visual imaging satellites, which can be fooled by camouflage, the Kleos satellites pick up on radio transmissions, which are harder and potentially undesirable to mask.
"The signals are just coming off the ship. There's nothing they can do to stop those coming off because they need to emit this radiation, that transmission for somebody else to listen … so that the other person on the other ship can hear them. It's very difficult for them to then hide that position," said Bowyer.
Kleos launched its fourth cluster, the KSF3 Observer Mission, on 3 January this year.
Kleos' co-founder, Andy Bowyer, appeared on the Space Connect Podcast last year. You can listen on the link below or on your device here.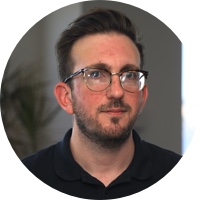 Adam is a journalist who has worked for more than 40 prestigious media brands in the UK and Australia. Since 2005, his varied career has included stints as a reporter, copy editor, feature writer and editor for publications as diverse as Fleet Street newspaper The Sunday Times, fashion bible Jones, media and marketing website Mumbrella as well as lifestyle magazines such as GQ, Woman's Weekly, Men's Health and Loaded. He joined Momentum Media in early 2020 and currently writes for Australian Aviation and World of Aviation.
Receive the latest developments and updates on Australia's space industry direct to your inbox. Subscribe today to Space Connect here.