The "Maya Nula" program intends to see if Earth observation satellites, combined with ground sensors, could also help farmers to better adapt to changing weather conditions and minimise crop failures.
SmartSat CRC is a collaboration between universities and research organisations that partner with industry and are funded by the Australian government. Its chief executive officer, Professor Andy Koronios, believes the technology could develop more sophisticated prediction models to aid farmers.
"With the world's population predicted to reach 9.8 billion by 2050, sustainable farming practices are essential to meet the increasing demand for high-quality food," he said.
"Through enhanced agricultural intelligence using terrestrial and space technologies, Maya Nula will enable our farmers to deliver higher yields of healthy food, meeting our needs, and increasing exports of our agricultural products.
"SmartSat is committed to protecting and preserving our natural resources alongside First Nations people, who have a deep understanding of Australia's land and conservation practices.
"By integrating climate resilience and supply provenance practices into farming, Maya Nula can help Australian farmers adapt to changing weather conditions, minimise crop failures, ensure a stable food supply, higher efficiency and maintenance of profits and maintain market access."
The project — whose name translates to "eyes here, there, everywhere" in the Dharug language of the Eora nation — aims to create an "agricultural intelligence capability" from space.
It will develop a series of projects to deliver a measurement, reporting, and verification (MRV) tool for communicating sustainable farming practices on soil health, crop conditions, biosecurity, and the environment. The projects will be co-funded by research organisations, government, and industry.
Maya Nula research program lead Dr Jasmine Muir said sovereign space-based monitoring capability is critical.
"It is essential we start to plant the seeds of technology development now to ensure Australian agriculture is at the cutting edge in the decades ahead," she said.
It comes after Space Connect reported this month how SmartSat CRC unveiled a prototype terminal it believes will deliver more stable and secure military satellite comms.
The pioneering CHORUS tech, developed after three years of research, uses optical communications links that ensure higher data transference rates than traditional radio frequency systems.
It also mitigates radio frequency vulnerability to interception, electronic warfare, and jamming.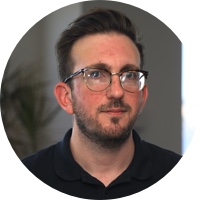 Adam is a journalist who has worked for more than 40 prestigious media brands in the UK and Australia. Since 2005, his varied career has included stints as a reporter, copy editor, feature writer and editor for publications as diverse as Fleet Street newspaper The Sunday Times, fashion bible Jones, media and marketing website Mumbrella as well as lifestyle magazines such as GQ, Woman's Weekly, Men's Health and Loaded. He joined Momentum Media in early 2020 and currently writes for Australian Aviation and World of Aviation.
Receive the latest developments and updates on Australia's space industry direct to your inbox. Subscribe today to Space Connect here.