Scientists and observers across the globe had been waiting for the event since late January, when Bill Gray, who runs Project Pluto, a company that supplies astronomical software for commercial and independent customers, first made the discovery.
It likely occurred at 7:25am EST (12:25:58 Universal Time), according to Gray's predictions, landing in the large Hertzsprung crater, about 520 kilometres across on the far side of the moon.
"I'm quite sure it hit at the predicted time and place, give or take a few kilometers," Gray said in an update in his report. "The object is just moving under the influence of gravity (which we can compute almost exactly) and sunlight bouncing off of it (which we can't compute quite as exactly; that's why we might be off by a few kilometers.)"
"It's true that gravity is 'only a theory', but in practice, the theory gives us a good idea as to where orbiting objects will go," he added. 
Although Gray originally reported that the rocket belonged to SpaceX's first interplanetary mission in 2015 (DSCOVR), NASA's Jet Propulsion Laboratory claimed the junk belonged to China's Chang'e 5-T1, a third stage used to launch its lunar orbiter in 2014.
In his mea culpa, Gray said Jon Giorgini of NASA's JPL pointed out that "JPL's Horizons system showed that the DSCOVR spacecraft's trajectory did not go particularly close to the moon.
"It would be a little strange if the second stage went right past the moon, while DSCOVR was in another part of the sky. There's always some separation, but this was suspiciously large."
However, Chinese officials have denied the rocket belongs to them, pledging the Chang'e 5-T1 "entered the Earth's atmosphere and completely burned up".
According to Space.com, NASA's Lunar Reconnaissance Orbiter (LRO) will now look for changes in the moon's exosphere (thin layer of gas), to determine the impact.
LRO is a robotic mission that was launched in 2009 to map the lunar surface and continues to collect data as it orbits the moon in a stable elliptical orbit.
The LRO and India's Chandrayaan-2 will be able to collect data from the crater in the coming month, according to Gray. 
Although Gray and fellow observers have said the crash did not pose a threat to the moon, it marked the first unintentional impact from man-made spacecraft.
In 2009, NASA launched a spacecraft – the Lunar Crater Observation and Sensing Satellite – to the moon to further detect its polar origins, shortly after water was discovered by India's Chandrayaan-1 in September.
While Gray believes the majority of the impact will "go unobserved", he hopes the LRO and Chandrayaan will "eventually pass over that spot and be able to see a very fresh impact crater and probably learn something about the geology (well, selenology) of that part of the moon".
While preliminary data of the event is yet to emerge, the impact brought into question whether there should be greater consideration of space debris in higher orbits.
While low-Earth orbit space junk has become an important topic, Gray said tracking deep-space debris wasn't all that major of a concern as most objects have been launched into lower altitudes.
But, as NASA and China's space agency move towards launching more objects and astronauts into higher orbits, debris tracking in deeper space is becoming increasingly more critical.
"Such junk will no longer be merely an annoyance to a small group of astronomers," Gray said in his report.
He said in future, when companies launch objects into high orbits, their tracking should be made publicly available and there should be a shift towards keeping outer space clean, not just within LEO.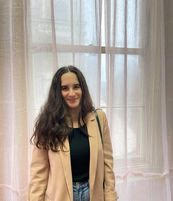 Bella Richards is a journalist who has written for several local newspapers, her university newspaper and a tech magazine, and completed her Bachelor of Communications (Journalism) at the University of Technology Sydney in 2020. She joined Momentum Media in 2021, and has since written breaking news stories across Space Connect, Australian Aviation and World of Aviation.
You can email Bella on: [email protected]
Receive the latest developments and updates on Australia's space industry direct to your inbox. Subscribe today to Space Connect here.