The Combined Space Operations (CSpO) Initiative Principals Board – comprising of representatives from Australia, Canada, France, Germany, New Zealand, the UK and the US, met last week to outline their goals over the next decade.
"By releasing the vision statement, we affirm Australia's commitment to space cooperation with international partners and allies to ensure that space remains safe, secure and accessible to all," said Chief of Air Force, Air Marshal Mel Hupfeld AO, DSC.  
"The vision statement underlines CSpO partners' shared values and goals to the international community in a transparent manner, including our intent to lead as responsible actors in the space domain."
CSpO shares common goals in space, to develop aligned policies, maximise collaboration, improve cooperation, sustain freedom of action in space and prevent conflict.  
A key focus over the next 10 years is protecting and defending against "hostile space activities", according to the document.
"Some nations have developed capabilities designed to deny, degrade, and disrupt access to and utilisation of space-based capabilities," the document detailed.
"These nations have demonstrated the ability to hold space-based capabilities at risk and to target critical assets in an effort to reduce our military effectiveness in a crisis or conflict."
The members said as a "call to action", they desire to "accelerate and improve" combined military operations across "responsible space actors".
While the strategy did not detail specifics, the vision statement came only months after the members strongly condemned Russia for its anti-satellite test, which occurred in November.
The group expressed "strong concerns" over the test's generation of space debris, estimated to total over 1,500 pieces of trackable orbital waste, potentially creating hundreds of thousands of smaller fragments.
The debris continues to travel in the "high traffic zone" of low-Earth orbit, close to both the International Space Station and the Chinese Space Station.
Representatives stressed the importance of fostering "responsible uses of space" principles, noting opportunities for greater collaboration, including bolstering space systems interoperability and cooperation between space operations centres. 
The CSpO members will continue to share common principals such as freedom of use of space, responsible and sustainable use of space, partnering while upholding sovereignty and upholding international law.
"As space becomes more contested and congested, CSpO will help Australia coordinate on military space issues, and enhance both individual and collective space capabilities to protect our national interests and assure our access to space," AIRMSHL Hupfeld said.
Over the next decade, the nations will collaborate to prevent future conflicts in space, enhance communications and further unity efforts between each other.
Find the full CSpO vision 2031 statement here.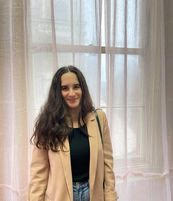 Bella Richards is a journalist who has written for several local newspapers, her university newspaper and a tech magazine, and completed her Bachelor of Communications (Journalism) at the University of Technology Sydney in 2020. She joined Momentum Media in 2021, and has since written breaking news stories across Space Connect, Australian Aviation and World of Aviation.
You can email Bella on: [email protected]
Receive the latest developments and updates on Australia's space industry direct to your inbox. Subscribe today to Space Connect here.