After almost six and a half months since launch, NASA's Perseverance rover is just a day away from landing on Mars to begin exploring the Red Planet.
Engineers from NASA's Jet Propulsion Laboratory in southern California, where the mission is managed, have confirmed that the spacecraft is "healthy and on target" to touch down in Jezero Crater at around 7am AEDT.
"Perseverance is NASA's most ambitious Mars rover mission yet, focused scientifically on finding out whether there was ever any life on Mars in the past," Thomas Zurbuchen, associate administrator for the Science Mission Directorate at NASA, said.
"To answer this question, the landing team will have its hands full getting us to Jezero Crater – the most challenging Martian terrain ever targeted for a landing."
However, while expressing confidence, NASA acknowledge the difficulty of the landing, with only about 50 per cent of all previous Mars landing attempts succeeding.
In anticipation of these challenges, NASA has built new technologies that enable the spacecraft to target its landing site more accurately and avoid hazards autonomously.
"The Perseverance team is putting the final touches on the complex choreography required to land in Jezero Crater," Jennifer Trosper, deputy project manager for the mission at JPL, said.
"No Mars landing is guaranteed, but we have been preparing a decade to put this rover's wheels down on the surface of Mars and get to work."
Upon landing on the surface, one of Perseverance's first activities will be to take pictures of the Red Planet, transmitting them back to Earth.
Engineers will then check on the health of the rover and deploy the remote sensing mast to ensure it can continue to take pictures.
Over the following weeks, the team will inspect the rover and load new flight software to prepare for its search for ancient life on Mars, while the Ingenuity Mars Helicopter team ensures the rover is prepared for the first attempt at controlled, powered aerodynamic flight on another planet.
"The Ingenuity team will be on the edge of our seats with the Perseverance team on landing day," MiMi Aung, the Ingenuity project manager at JPL, said.
"We can't wait until the rover and the helicopter are both safely on the surface of Mars and ready for action."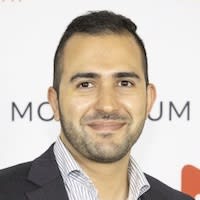 News Editor – Defence and Cyber, Momentum Media
Prior to joining the defence and aerospace team in 2020, Charbel was news editor of The Adviser and Mortgage Business, where he covered developments in the banking and financial services sector for three years. Charbel has a keen interest in geopolitics and international relations, graduating from the University of Notre Dame with a double major in politics and journalism. Charbel has also completed internships with The Australian Department of Communications and the Arts and public relations agency Fifty Acres.
Receive the latest developments and updates on Australia's space industry direct to your inbox. Subscribe today to Space Connect here.