The telescope captured an image of the emission nebula – a giant cloud of dust and gas that has been ionised from nearby stars – dubbed N44, which is filled with glowing hydrogen gas, dust, massive stars and populations of age-old stars.  
"One of its most distinctive features, however, is the dark, starry gap called a 'superbubble'," NASA said in a statement. The Hubble captured it in the upper central region of the image.
"The hole is about 250 light-years wide, and its presence is still something of a mystery."
Astronomers have studied the superbubble but are yet to identify how it was created and how old it is.
NASA's first theory is that stellar winds – fast moving flows of materials ejected from stars – expelled by massive stars in the bubble's interior possibly drove away the gas, the agency said.
"But this is inconsistent with measured wind velocities in the bubble," NASA said.
The second theory is that because the nebula is abundant in huge stars that could "expire in titanic explosions", the expanding shells of old stellar explosions (or supernovae) molded the "cosmic cavern".
In 2017, NASA said an unexpected clue of hot X-ray emitting gas had previously been detected escaping the N44 superbubble.
"Astronomers have found one supernova remnant in the vicinity of the superbubble and identified an approximately five-million-year difference in age between stars within and at the rim of the superbubble," NASA said.
Apparently, this indicated multiple, chain-reaction star-forming events, the agency said.
The N44 is located in the Large Magellanic Cloud, and spans around 1,000 light years. It is roughly 170,000 light-years away from Earth, NASA says.
The image release comes as NASA is continuing to investigate recent issues with the Hubble, adding to the slew of mishaps detected in the ageing telescope.
In late October, the Hubble issued error codes twice to NASA, and as a result, it transitioned into safe mode configuration, suspending all operations.
The agency said all instruments are healthy and will remain in safe mode while the team continues to investigate.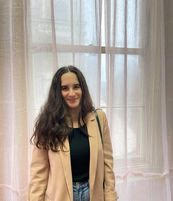 Bella Richards is a journalist who has written for several local newspapers, her university newspaper and a tech magazine, and completed her Bachelor of Communications (Journalism) at the University of Technology Sydney in 2020. She joined Momentum Media in 2021, and has since written breaking news stories across Space Connect, Australian Aviation and World of Aviation.
You can email Bella on: [email protected]
Receive the latest developments and updates on Australia's space industry direct to your inbox. Subscribe today to Space Connect here.