In a white paper released on Friday written by the State Council Information Office of the People's Republic of China, the nation outlined its goals for the burgeoning space industry.
"It [China] will start a new journey towards a space power," said the writers of the white paper.
"The space industry will contribute more to China's growth as a whole, to global consensus and common effort with regard to outer space exploration and utilization, and to human progress."
China has ramped up its space activities in the past few years, and since 2016, has facilitated 207 launch missions.
A total 183 of these were completed using the nation's workhorse Long March rocket series, exceeding 400 attempts.
China outlined plans to upgrade the rockets towards non-toxic and pollution-free launch amid the rising concerns over space debris, as innovations of such have been heavily spearheaded by the United States and Europe. 
"In the next five years, China will continue to improve the capacity and performance of its space transport system, and move faster to upgrade launch vehicles," the white paper stated.
"It will further expand the launch vehicle family, send into space new-generation manned carrier rockets and high-thrust solid-fuel carrier rockets, and speed up the R&D of heavy-lift launch vehicles."
While NASA continues to deepen its progress in space exploration, China is also set on continuing its manned spaceflight projects.  
Since April 2021, China has been building its Tiangong space station, now having completed most of the first section, called the Tianhe module.
Once the station is completed, awaiting two more modules, it is intended to orbit the earth for at least 10 years and will be one-fifth of the International Space Station's mass, between 80 to 100 tonnes.
The second and third modules – the Mengtian and Wentian – are set to launch on Long March 5B rockets in the middle of 2022.
China is not involved with the International Space Station due to the 2011 Wolf Agreement imposed because of national security breaches, and since then has sought space power more independently.
The white paper stated it's set to not only launch the next modules, but also numerous more Shenzhou-manned spaceflights, the Xuntian telescope and Tianzhou cargo spacecraft.
The Xuntian is scheduled to launch in 2024 and is allegedly being built with a field view 300 times larger than NASA's Hubble Space Telescope.
China is also looking to further its lunar exploration, following the successful launches of the Chang'e-4 probe in 2019 which performed the first soft landing on the dark side of the moon in the South Pole-Aitken (SPA) basin, and the Chang'e-5 which returned 1,731 grams of lunar samples to Earth in 2020.
In the next five years, the nation will launch the Chang'e-6 probe to collect and return samples from polar regions of the moon, set to blast off in 2024.
That same year, China will also launch Chang'e-7 which will perform a precise landing in the moon's polar regions, according to the white paper.
China also outlined plans on increasing R&D, experimenting with new smart technologies, innovating advanced space propulsions, establishing further satellite technology, and inventing new practices for space debris cleaning.
The white paper said that as a growing number of countries see the importance of space, the nation has taken steps to accelerate its work within the industry.
"Guided by the concept of a global community of shared future, it will work actively with other countries to carry out international space exchanges and cooperation, safeguard outer space security, and strive for long-term sustainability in activities related to outer space.
"China will contribute more to protecting the Earth, improving people's wellbeing, and serving human progress."
If you would like to read the full white paper, please see here.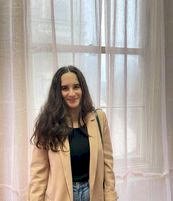 Bella Richards is a journalist who has written for several local newspapers, her university newspaper and a tech magazine, and completed her Bachelor of Communications (Journalism) at the University of Technology Sydney in 2020. She joined Momentum Media in 2021, and has since written breaking news stories across Space Connect, Australian Aviation and World of Aviation.
You can email Bella on: [email protected]
Receive the latest developments and updates on Australia's space industry direct to your inbox. Subscribe today to Space Connect here.