It is set to benefit the Australian Remote Operations for Space and Earth (AROSE) consortium and Curtin University's Binar Space Program over four years. 
"Space is one of the nine sectors targeted under Diversify WA – the McGowan government's economic development framework," said Science Minister Roger Cook.
"Space is just one of the many exciting industries taking off in WA and it's important that the WA government continues to support local space research."
As part of the funding boost, Curtin's Binar Space Program is set to receive $2.5 million to support its upcoming satellite launches.
Binar-1 launched last August on board a SpaceX Falcon 9 rocket to low-Earth orbit, and is currently orbiting 400 kilometres above earth.
Its objective is to test the spacecraft system that will eventually be part of the SSTC moon mission – Curtin is set on a WA-built spacecraft launched to the moon by 2025, the Binar Prospector, which will deliver geophysical mapping of the lunar surface.
The team hopes the data found through Binar Prospector will assist NASA's Artemis mission to return humans back to the moon. 
With this funding, the team aims to send six more CubeSats – miniature satellites – into space over the next 18 months to form WA's first satellite constellation.
Phil Bland, Curtin's Space and Science Technology director told Space Connect that previous funding allowed the team to launch its first satellite, and this will support the next ones.
"They [WA government] gave us a little bit to start with a couple of years ago, so we've managed to get that program going … [and] this will allow us to keep that going.
"The 1U [CubeSats] that we're going to be sending up this year and next are going to all have systems or subsystems or payloads that are going to feed into that larger 6U Prospector spacecraft," Bland said.
The Binar-1 also launched with the Australian Research Council's CUAVA-1 CubeSat, which is investigating space weather and test equipment that will eventually search for life on planets around Alpha Centauri, our nearest star system.
Additionally, the government is injecting $4 million into AROSE, the Perth-based consortium supporting the establishment of a global hub for Australia's remote operations capability, for both Earth and space applications.
The AROSE consortium will be a part of Australia's Trailblazer mission, set on building a rover that will be launched to the moon in 2026. In January, the group announced it is a participant in the stage one tender for the mission.
"The four-year co-investment will help grow WA's space industry and support the aims of the Diversify WA economic development framework," said the state government.
"This funding will enable Western Australian start-ups and small to medium-sized enterprises to test their technology in space for commercialisation, as well as for training students in the development, testing and operation of spacecraft."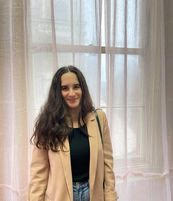 Bella Richards is a journalist who has written for several local newspapers, her university newspaper and a tech magazine, and completed her Bachelor of Communications (Journalism) at the University of Technology Sydney in 2020. She joined Momentum Media in 2021, and has since written breaking news stories across Space Connect, Australian Aviation and World of Aviation.
You can email Bella on: [email protected]
Receive the latest developments and updates on Australia's space industry direct to your inbox. Subscribe today to Space Connect here.