EY Australia, a professional service network that works heavily in space tech, and Swinburne University of Technology are working together to launch the hub with the help of $3 million from EY's Global Strategic Innovation Fund, according to a statement on Monday.
The hub will give EY's clients access to Swinburne's equipment, academics and engineers to further their use of space technology, such as satellites. 
"The space tech hub will solve big business problems by focusing on the downstream side of space activity – utilising space-derived data and services for terrestrial benefit," said EY partner Anthony Jones, who will oversee the hub.
"We'll be leveraging the capability of EY's own astrophysicists, machine learning engineers and data scientists, as well as working with academics from Swinburne University of Technology, to help solve community resilience issues, drive decarbonisation initiatives, and aid in reducing the impact of natural disasters on communities."
Using space technology has become critical for government agencies and companies across the world. In particular, the use of satellites has made natural disaster responses far more efficient, which is largely the reason Australia is investing into Earth observation satellites over the coming years. 
According to an article in the Australian Financial Review, the service will use artificial intelligence to analyse satellite data and imagery which helps with bushfire detection and water management. The hub will be competing with existing Australian companies such as Geospatial Intelligence and Aerometrex. 
EY already operates a dedicated team that builds space technology software solutions that can be applied to its clients' needs. However, the hub will further the company's in-orbit interests by combining 15 support staff comprised of scientists, data analysts and AI specialists that will work with Swinburne to help EY's clients to utilise space for relevant issues.
Specifically, the hub will focus on improving community resilience and environmental health, through using space to respond quicker to natural disasters and climate change pressures.
It is also set to improve productivity, by using space technology to manage infrastructure and assets under challenged conditions, plus aiding problems of national interest, such as land management, logistics and defence.
"We are excited to be combining Swinburne's world-leading research, technology and education capabilities with EY's deep global connections and end-user insights to create sustainable space tech solutions to real-world problems," Professor Alan Duffy, director of the Space Technology and Industry Institute at Swinburne University of Technology, said.
"This pioneering space tech hub is all about taking the knowledge we've gained from research across our universe and applying it to the complex problems we face here on Earth.
"Through the use of groundbreaking technology, like the Swinburne OzSTAR supercomputer, and our access to the next-gen of talent, this partnership will ensure that Australia's space industry is at the forefront of this global economic, environmental and social opportunity," said Professor Duffy. 
The hub also pens a master research services agreement between EY and Swinburne, the statement said.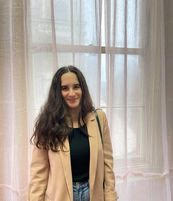 Bella Richards is a journalist who has written for several local newspapers, her university newspaper and a tech magazine, and completed her Bachelor of Communications (Journalism) at the University of Technology Sydney in 2020. She joined Momentum Media in 2021, and has since written breaking news stories across Space Connect, Australian Aviation and World of Aviation.
You can email Bella on: [email protected]
Receive the latest developments and updates on Australia's space industry direct to your inbox. Subscribe today to Space Connect here.