The report found that Australia's "world-class remote technology sector", ordinarily focused on various uses on Earth, would be well suited to adapt to space-based applications. It also argued that there is a "realistic and practical avenue" to apply this expertise to space operations.
It comes after the Australian Space Agency (ASA) signed a landmark agreement with NASA in October last year to manufacture a rover that could explore the moon's surface as soon as 2026.  
Australian industry-led not-for-profit organisation AROSE (Australian Remote Operations in Space and on Earth) conducted the study in collaboration with a broad range of entities within the Australian space industry.
Companies involved in the project team for the study included Nova Systems, First Mode, Fugro, Woodside and MDA. These companies were joined by the University of WA, Queensland University of Technology and the University of NSW in the project team.
The study was funded by the Australian Space Agency's Demonstrator Program, with additional support from the West Australian government and various other sponsors.
In total, the study examined more than 60 space and technology focused companies across Australia. Dr Sarah Cannard, leader of the study, found that these companies possessed the combined technology, services, facilities and workforce skills necessary to design, manufacture, test and operate a lunar services rover for NASA's future Artemis missions.
"The study confirms Australia has all the capabilities available either today or under development, to plan, build, test and operate the lunar services rover," Dr Cannard said. "Including the necessary components, sub-systems, testing and workforce skills."
The CEO of AROSE, Leanne Cunnold, said, "The space sector is creating a new economic engine for growth and jobs in Australia.
"Companies can expand their industry focus to include space and, perhaps for the first time, the next generation can look to the space industry in Australia as a place to build a sustainable career at home," Cunnold said.
The study confirms that the industry is ready for the task set by the Australian government through its Trailblazer Program, which provides the Australian Space Agency with a mandate to select a consortium of businesses to assist it and NASA in developing a lunar rover. 
The tender for the design and construction of the lunar services rover is part of Trailblazer Stage 1, with up to $50 million being made available for the project. This is a portion of the total $150 million to be invested by the Australian federal government through their Moon to Mars initiative to support Australian researchers and businesses to work with NASA on Artemis and future missions.
The first stage of NASA's Artemis mission is planned for a late August launch, with an unmanned Orion Spacecraft launching on the newly developed Space Launch System rocket.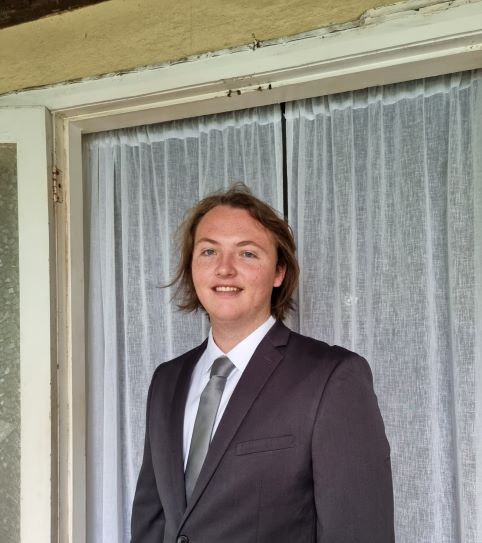 Liam McAneny is a journalist who has written and edited for his University International Relations journal. He graduated with a Bachelor of Arts (International Relations) and Bachelor of Laws from the University of Wollongong in 2021. He joined Momentum Media in 2022 and currently writes for SpaceConnect and Australian Aviation. Liam has a keen interest in geopolitics and international relations as well as astronomy.

Send Liam an email at: [email protected]
Receive the latest developments and updates on Australia's space industry direct to your inbox. Subscribe today to Space Connect here.