In an interview with the Sydney Morning Herald, Pamela Melroy said she believes partner countries of the US should "go faster" and treat sustained investment as a "strategic priority".
"One of the things that would worry me about [the US and Australia not developing space work] would actually literally be falling behind in tech development," she said.
"If you want to make it about a tech development race, I think if we're not working together, we will fall behind. [China] have a very different political system where they can make a decision to put unlimited resources on something they decide without a conversation inside the country.
"Personally, I think ... what you do with your technology is just as important as the technology itself. So I'm proud that we're going as part of a partnership, that we are equal partners with everyone who goes out to the moon with us."
Melroy was a US Air Force officer and NASA astronaut who became one of only two women to command a Space Shuttle. Her latest comments follow increased collaborations between Australia and the US.
In 2021, the Australian Space Agency (ASA) signed a landmark agreement with NASA to manufacture a rover that could explore the moon's surface as soon as 2026.  
Prior to NASA's Artemis mission – which will return astronauts to the moon– several technologies will explore the lunar's resources to make way for human exploration.
"Australia is at the cutting-edge of robotics technology and systems for remote operations, which are going to be central to setting up a sustainable presence on the Moon and eventually supporting human exploration of Mars," said the head of the ASA, Enrico Palermo.
"This agreement will leverage our expertise in remote operations to grow our space sector here at home."
A subsequent study by the ASA concluded Australia is up to the job of building a lunar rover, arguing our "world-class remote technology sector", ordinarily focused on various uses on Earth, would be well suited to adapt to space-based applications. 
Last year, NASA also worked with Equatorial Launch Australia on three launches from the Dhupuma Plateau in a remote part of the NT.
The blast-offs marked NASA's first from Australia since 1995, when launches were conducted from the RAAF Woomera Range Complex. More than 70 NASA staff travelled to Australia from the Wallops Flight Facility to work on the project.
Palermo hailed the first launch as a "meaningful next step" for the local industry. 
"We're at a point where we can leverage our strengths, our geography, our regulatory framework, and our responsible approach to doing launch to attract a significant sector growing globally," he said.
"Once you have access to launch, you have full custody from building spacecraft to getting them into space and servicing them. When we do that, we become a regional space leader and can provide services for our partners in the region."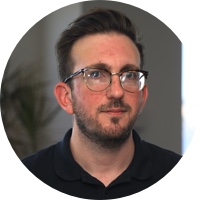 Adam is a journalist who has worked for more than 40 prestigious media brands in the UK and Australia. Since 2005, his varied career has included stints as a reporter, copy editor, feature writer and editor for publications as diverse as Fleet Street newspaper The Sunday Times, fashion bible Jones, media and marketing website Mumbrella as well as lifestyle magazines such as GQ, Woman's Weekly, Men's Health and Loaded. He joined Momentum Media in early 2020 and currently writes for Australian Aviation and World of Aviation.
Receive the latest developments and updates on Australia's space industry direct to your inbox. Subscribe today to Space Connect here.