Ahead of the upcoming Australian Space Summit in May 2023, Nova Systems' senior engineer and project manager, Dr Sarah Cannard, noted that there is "no magic apple" that will break down barriers and inspire more women and girls to pursue a career in space and space, technology, engineering, and mathematics (STEM).
However, she insisted that the space industry needs to ensure that it consciously encourages women and girls to choose careers in these fields and that this message is embedded across multiple generations.
"For instance, when we're speaking to the current generation, we should inspire and influence them, and get that message across that STEM is amazing and space is a really cool field to work in," Dr Cannard told Space Connect.
"We should let them know that they have lots of career opportunities available to them and that there's lots of support for women. They should feel like choosing these careers is normal and not unusual.
"It should be normalised for a girl to tell their parents that she wants to become an engineer or a space scientist. They should get the same reaction as they would if they said they wanted to become a doctor or a lawyer."
However, Dr Cannard said, it requires a generational shift for this normalisation to occur, and as a result, while the current generation of girls and women may not pursue STEM degrees or space careers, their daughters and granddaughters could do so.
"When the future generation tells their parents that they want a job in STEM and space, their parents will encourage them," she said.
"It's the generational encouragement that I think will really start to see an acceleration of increased female participation in STEM. It could happen eventually, but I don't think it will be immediate."
Dr Cannard's comments preceded the Australian Space Summit in May, where she and a panel of speakers will share their successes and provide insights into how the space sector could dissolve barriers and inspire women and girls to pursue and thrive in STEM careers.
Dr Cannard remarked that the Australian Space Agency and other organisations have been launching large space projects with long-term horizons of five to 10 years, while some are due to update their strategic plan out to 2040.
Consequently, the space sector and space boom will be enduring rather than a blip in the Australian ecosystem, she added.
As such, she said, it is critical to communicate to future generations (particularly women) that there are significant opportunities for them to pursue STEM and space careers in Australia, not just overseas.
"That's really important for women, especially if a decade into their career they have children," she said.
"Starting a family could disrupt someone's career for anywhere between five to 10 years. But being able to stay in the same location as your family could be a real benefit and attract females to these careers."
The prospect of long-term growth in space and STEM could encourage women to continue participating in the industry for many decades and progress in their careers,  Dr Cannard said.
"I think that's a really important message that the youth (both male and female) should be hearing," she asserted.
Dr Cannard concluded that attendees at the Australian Space Summit could spread a positive message about careers in space by reaching out to their relatives and relaying the opportunities in these fields.
"Keep spreading that word so that others can influence their nieces, nephews, grandkids," she implored.
"It really needs to come from those areas of influence before girls are truly comfortable with saying that they want to have a career in space."
To hear more from Dr Sarah Cannard on how we can ensure that the benefits of space reach women and girls, and provide opportunities for them to play an active and equal role in space science, technology, innovation, and exploration, come along to the Australian Space Summit 2023.
It will be held on Wednesday, 17 May, at ICC, Sydney.
Click here to buy tickets and make sure you don't miss out!
For more information, including agenda and speakers, click here.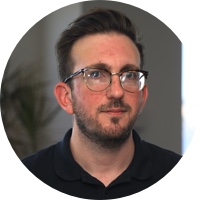 Adam is a journalist who has worked for more than 40 prestigious media brands in the UK and Australia. Since 2005, his varied career has included stints as a reporter, copy editor, feature writer and editor for publications as diverse as Fleet Street newspaper The Sunday Times, fashion bible Jones, media and marketing website Mumbrella as well as lifestyle magazines such as GQ, Woman's Weekly, Men's Health and Loaded. He joined Momentum Media in early 2020 and currently writes for Australian Aviation and World of Aviation.
Receive the latest developments and updates on Australia's space industry direct to your inbox. Subscribe today to Space Connect here.