The executive underscored the importance of sovereign capability in Australia's space sector ahead of the 2023 Australian Space Summit, outlining two reasons for his position.
"One reason is, we've noticed that global supply chains have been disrupted. Because there's a lot of globalisation in relation to components like certain high-end silicon chips used in satellites and on-ground stations, they've been very hard to get," he told Space Connect.
"As such, having a sovereign capability and country is very important for manufacturing so that you're not waiting for certain parts."
Secondly, Ridley explained, because of Australia's unique geographic location on the globe, and the deteriorating security situation in Europe and parts of Asia, Australia is required to defend and protect itself.
"We have to remember that without space assets, modern wars won't function," Ridley warned.
"So, if we can't communicate with objects in space, then we can't [monitor] the weather or navigate."
Ridley's comments preceded the Australian Space Summit 2023 in May, where he will outline the latest developments in Australian-based manufacturing hubs, government programs, regulation, launch licences and fees, and Australia's pathways for developing sovereign communication satellites and capabilities.
The CEO of Quasar – which is known for using ground stations to talk to hundreds of satellites at once using technology developed by Australia's national science agency CSIRO – emphasised that a sovereign capability would allow Australia to manage its own space assets instead of relying on other countries.
"Australia is connected to the world by fibres. If the fibres were cut, we'd literally have no communication. So, we need space," he reiterated.
Bolstering sovereign capability requires "heavy" investment to enable the country to manufacture its own systems, including rockets and launch vehicles, and satellites, which could open doors to more exporting opportunities, Ridley proposed.
While manufacturing goods is expensive in Australia (particularly in "traditional" manufacturing industries like cars), he suggested that manufacturing systems in the space sector is more cost-effective as it is not as volume-intensive.
"Manufacturing a satellite in Australia isn't necessarily that much more expensive compared to manufacturing it in India or China for example, because it's such high technology, that the same components and skilled people are used," he said.
Ridley encouraged the government to provide direction and focus on technological innovations to build a viable space sector.
The country and companies could manufacture satellites and other systems with the cost base they have, "provided that the government supports it", he said.
"There is a bit of government intervention needed," he stressed.
"We should be designing our own silicon chips for example, but we're not.
"It doesn't come down to massive amounts of infrastructure. It comes down to supporting innovation in my view."
Ridley suggested that the government could introduce incentive programs for space that support companies that want to build new technologies with commercial risks but have dual uses and multiple potential customers.
"Also, government contracts are important for small companies developing innovative technologies where the government buys these services locally instead of from international companies," he said.
"I think it's been shown many times that Australia is very capable of this."
Ridley concluded by arguing that the space sector will impact every industry, and as such, considering the implications of having a fully connected space network is critical.
"There are always new business cases coming for space and the capability is coming," he signalled.
"The question is, how can we make this work for Australia?"
To hear more from Phil Ridley about the latest in satellite manufacturing and capabilities, as well as the latest regulation and technology set to enhance Australian sovereign capabilities and boost manufacturing, come along to the Australian Space Summit 2023.
It will be held on Wednesday 17 May at ICC, Sydney.
Click here to buy your tickets and make sure you don't miss out!
For more information about the summit, including speakers and agenda, click here.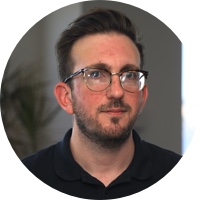 Adam is a journalist who has worked for more than 40 prestigious media brands in the UK and Australia. Since 2005, his varied career has included stints as a reporter, copy editor, feature writer and editor for publications as diverse as Fleet Street newspaper The Sunday Times, fashion bible Jones, media and marketing website Mumbrella as well as lifestyle magazines such as GQ, Woman's Weekly, Men's Health and Loaded. He joined Momentum Media in early 2020 and currently writes for Australian Aviation and World of Aviation.
Receive the latest developments and updates on Australia's space industry direct to your inbox. Subscribe today to Space Connect here.