However, the state Labor criticism of its national counterpart came alongside Susan Close pledging to keep the axed Australian Space Park, but as a downsized "common user facility" at Lot Fourteen.
The original plans were forced to undergo a major overhaul after the federal government withdrew its $20 million grant announced by the previous administration.
In a new statement, Close said it was disappointing to see money removed from "important space programs".
"Space remains a priority future industry in South Australia, and support from the state government remains steadfast with $33 million committed to support the sector's continued growth in this year's state budget," she said.
"This is the largest South Australian government commitment to space since the South Australian Space Industry Centre was established.
"The South Australian government is committed to investing in programs that develop and grow innovative ideas and space technologies."
The Australian Space Park was set to cost $66 million and was to be funded by the federal government with $20 million, another $20 million from the state, and the remaining money provided by private enterprises.
Companies which signed up included Fleet Space, ATSpace, Alauda Aeronautics, and Q-CTRL.
The new replacement facility at Lot Fourteen, where the Australian Space Agency is based, will cost just $20 million instead.
SA Opposition defence and space industries spokesman Stephen Patterson called it a "cruel blow".
"We feel now we'll be left with a much smaller $20 million common user facility instead of what was a groundbreaking $66 million Australian Space Park. It puts at risk the ­thousands of jobs it was going to create," Patterson said.
"Because the Malinauskas government and Susan Close are not standing up for South Australia to the federal Labor government's cuts to space, South Australia is now at risk of losing its position as the nation's space capital."
The downsizing of the project comes after the axing of a number of national projects, including the $1.2 billion Earth observation program and a $32.3 million pledge to help Australia's spaceports and launch sites.
The federal government confirmed on 29 June it would scrap the high-profile National Space Mission for Earth Observation (NSMEO), designed to help detect bushfires from space.
The project, significantly announced by the previous administration in the weeks leading up to the election, would have seen four local satellites launched from 2028.
It was hoped the initiative would reduce Australia's reliance on international partners to provide its Earth observation data.
In the weeks since, several high-profile industry figures have criticised the cuts.
Swinburne University professor Alan Duffy has said the move has had a "chilling factor" on the sector, while Equatorial Launch Australia chief executive officer Michael Jones went further, accusing space of now being a low priority for the new government.
"Call it what it is: the lack of federal government support with the change in government makes me nervous, and it makes the job really hard," said Jones at the Australian Space Summit.
However, Australian Space Agency (ASA) chief Enrico Palermo has, in response, called on the sector to "take perspective" and argued the federal government had reaffirmed the ASA's role.
In his keynote address to the Australian Space Summit 2023, he said, "As a sector, we're all familiar with the overview effect, or at least I hope we are – the perspective astronauts get when they look down on Earth from space. And in some respects, I think we need to take the same sense of perspective with regards to this year's budget.
"Yes, it's not the budget we may have hoped for. But the government is still committed to space, and we must use this moment as an opportunity to continue our growth we've seen in recent years and transition.
"Other industries have long navigated the ebbs and flows of budgets, and now it's time for our sector to demonstrate our maturity. We must lift our gaze and seize all the opportunities that are out there."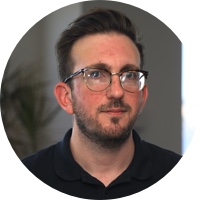 Adam is a journalist who has worked for more than 40 prestigious media brands in the UK and Australia. Since 2005, his varied career has included stints as a reporter, copy editor, feature writer and editor for publications as diverse as Fleet Street newspaper The Sunday Times, fashion bible Jones, media and marketing website Mumbrella as well as lifestyle magazines such as GQ, Woman's Weekly, Men's Health and Loaded. He joined Momentum Media in early 2020 and currently writes for Australian Aviation and World of Aviation.
Receive the latest developments and updates on Australia's space industry direct to your inbox. Subscribe today to Space Connect here.