'Prospero' is the first satellite to have been launched successfully from a British rocket and has been orbiting since its lift off in 1971 from Woomera, South Australia.
Skyrora is now calling government agencies, space companies and academia to develop a collaborative de-orbiting plan.
The proposal is to use the company's Space Tug orbital transfer vehicle (OTV) – which will be its first deployment since development – to "clear the way for small satellite manufacturers looking to access space," according to the website.
The satellite was launched on the Black Arrow rocket and half a century later continues to remain as UK's only satellite launched from a British rocket.
CEO and founder of Skyrora, Volodymyr Levykin, said at the mission launch it will open a new chapter for British innovation in space. 
"By recovering Prospero, we are not only coming together as a space nation and taking responsibility for what we have launched into orbit, but also confirming our commitment to the sustainable use of outer space," he said.
The issue at stake is one of the largest in the space sector. Currently, there are an estimated 900,000 pieces of space debris orbiting.
Since 1957, rockets, spacecraft, satellites and tools have been launched into orbit, however, once an object reaches its full term, plans for its removal are never made. This results in debris left orbiting in space.
Skyrora, whose headquarters reside in Edinburgh, designs, manufactures and deploys rockets to reduce space debris.
Earlier this year, the company completed trials of the third stage of its XL rocket, which includes an OTV and can re-fire its engines around 15 times to complete tasks such as de-orbiting satellites.
Skyrora uses 3D printing in its manufacturing process, developing its own green rocket fuel, Ecosene – made from plastic waste and could allegedly prevent over 3,000 tonnes of unrecyclable plastic from landfill by 2030.
Removing space debris could gain more traction in the coming years as companies such as eSpace, along with Airbus, SpaceX and other industry leaders, are developing a rating system that would rate projects based on factors including choice of orbit, measures taken to avoid collisions and how detectable missions will be from earth.
Potential perks of rating well include lower insurance costs or improved funding conditions from financial backers.
The launch of 'Finding Prospero' comes at a landmark time in history, as the G7 summit, which occurred last month, committed to strengthen efforts to fight against the hazards of space junk.
Simonetta Di Pippo, director of the UN Office for Outer Space Affairs, said in the joint statement with the G7, "There is an urgent need to stabilise global space operations. We must future-proof activities now to deliver a safe, secure and sustainable space environment for tomorrow."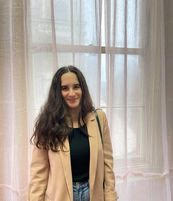 Bella Richards is a journalist who has written for several local newspapers, her university newspaper and a tech magazine, and completed her Bachelor of Communications (Journalism) at the University of Technology Sydney in 2020. She joined Momentum Media in 2021, and has since written breaking news stories across Space Connect, Australian Aviation and World of Aviation.
You can email Bella on: [email protected]
Receive the latest developments and updates on Australia's space industry direct to your inbox. Subscribe today to Space Connect here.