Star Trek's 90-year-old Shatner has now claimed the title of oldest person in space, surpassing Wally Funk, the 82-year-old female American aviator who was on the first crewed flight with founder Jeff Bezos in July.
The 13 October launch marked Blue Origin's second manned flight to the Karman line – widely recognised as the boundary of space, 100 kilometres from the Earth's surface.
The full interview can be found on the Space Connect Podcast, set to be released later on Friday. 
"I remember, just before we took off, he was a little nervous," said Dr Boshuizen, now the third Australian to reach space.
He said he realised he needed to calm himself down, and Shatner asked Dr Boshuizen to teach him breathing exercises.
"I taught him how to slow down his breath and take big, deep, warm breaths in … to fill his lungs and relax," he said. "We did that for 10 minutes or so before we took off."
Blast-off occurred at 10:49am EDT (1:45am AEDT) from West Texas, and the flight lasted just over 10 minutes.
Along with Dr Boshuizen and Shatner was Audrey Powers, Blue Origin's vice-president of mission and flight operations, Glen de Vries, vice chair of life sciences and healthcare at Dassault Systèmes and co-founder of Medidata Solutions.
Dr Boshuizen said he is a "warm and really intellectually curious" person, often asking others continuous questions. "We'd have these really rich conversations," he said.
While Shatner's spaceflight was an iconic move for the space and television industry, Dr Boshuizen said at the end of the experience, the crew were almost like best friends.
"You know, it's great to get to know him [Shatner] as a person and not as this two-dimensional character on television," he said.
William Shatner has notched up 70 years in television, mostly known for his role as Captain James Tiberius Kirk, commander of the USS starship on Star Trek.
Only a week before launch, Shatner and Blue Origin confirmed he would join the spaceflight, first rumoured in a TMZ report allegedly for a documentary to be filmed, which is yet to be confirmed.
Years before, however, he alluded to his interest in going to space many times on Twitter and in interviews.
During an online San Diego Comic-Con panel in July 2020, Shatner said there is a "possibility that I'm going to go up for a brief moment and come back down".
Dr. Boshuizen is also a music composer, under the name Dr. Chrispy. He recently released two songs with British actor Stephen Fry, and you can find them here.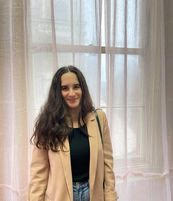 Bella Richards is a journalist who has written for several local newspapers, her university newspaper and a tech magazine, and completed her Bachelor of Communications (Journalism) at the University of Technology Sydney in 2020. She joined Momentum Media in 2021, and has since written breaking news stories across Space Connect, Australian Aviation and World of Aviation.
You can email Bella on: [email protected]
Receive the latest developments and updates on Australia's space industry direct to your inbox. Subscribe today to Space Connect here.