It comes months after the companies attempted three launches in September, but all were unsuccessful due to bad weather, a system failure and a fire.
"We are thrilled to present this film to the public, to showcase the tremendous work of our launch teams," said CEO of Southern Launch Lloyd Damp.
"This launch campaign may not have taken Australia to space; however, it has provided our teams with valuable data and insights that will further refine our launch capabilities."
Space Connect interviewed Southern Launch's Lloyd Damp on the podcast late last year, and the episode can be listened to here.
Dr Yen-Sen Chen, TiSPACE founder and CEO said, "With more test launches ahead, we shall soon journey into space, amongst other exciting achievements to come."
Earlier in 2021, the Australian government gave the go-ahead for Southern Launch to launch rockets from Whalers Way at the tip of the Eyre Peninsula in SA.
If the future attempts go well, it could become the country's first permanent, long-term rocket launch site.
Damp told Space Connect that the company was prepared for all outcomes and believes there will still be unsuccessful attempts in the future as the Australian space industry continues to find its feet.
"We as a nation need to be prepared that … we've lost one rocket on the launch pad, we will lose many more rockets midflight, more rockets on the pad, some of them might get into space and then not get into orbit as such," he said.
"From my perspective, a failed launch is an absolute success, so long as you learn something from it, that you can apply it to the future."
Despite the rocket failing, Damp said the company learnt that a mission run by a civilian business and not the government is required to work with everyone, ensuring local agencies and citizens are aware of their operations.
"Getting the plans off the paper and implementing them taught us how to affect communications and how to manage all of that area."
While there is still no date for the next launch attempt, Damp says it will be "as soon as possible" in a new rocket.
The companies plan to live stream the next launch attempts.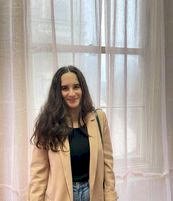 Bella Richards is a journalist who has written for several local newspapers, her university newspaper and a tech magazine, and completed her Bachelor of Communications (Journalism) at the University of Technology Sydney in 2020. She joined Momentum Media in 2021, and has since written breaking news stories across Space Connect, Australian Aviation and World of Aviation.
You can email Bella on: [email protected]
Receive the latest developments and updates on Australia's space industry direct to your inbox. Subscribe today to Space Connect here.