Jeff Bezos' company, along with Sir Richard Branson's Virgin Galactic, performed the first sub-orbital flights into space last year, reaching the Karman line – which is widely recognised as the boundary of space, 100 kilometres from the Earth's surface.
It will mark the 20th New Shepard flight in its history. The 18-metre-tall rocket is named after Alan Shepard, who was the second person and first American to travel to space in 1961, and also became the fifth to land on the moon in 1971.
Lift-off is set to occur at 8:30am CDT (13:30 UTC) from Launch Site One in West Texas, according to the company.
The flight will likely last just over 10 minutes.
The six passengers include Marty Allen, Pete Davidson, husband and wife Sharon and Marc Hagle, Jim Kitchen and Dr. George Nield.
Pete Davidson is known for his casting in SNL since 2014, and his work in the film The King of Staten Island.
According to a Blue Origin spokesperson, Davidson will fly as an "honorary guest", while the others have paid for their ticket.  
While it still isn't confirmed how much the tickets are, Blue Origin flights have been sold at auction prices of up to $30 million.
Davidson joins the slew of famous passengers on previous flights, including seeing founder Jeff Bezos on the first flight in July, and Star Trek's William Shatner on the second one in October.
Marty Allen has been a turnaround CEO for multiple companies including Party America during its bankruptcy stage and California Closet company.
Sharon Hagle is the founder of SpaceKids Global, which is a non-profit that focuses on inspiring young girls to pursue careers in STEM.
Her husband, Marc Hagle, is the president and CEO of Tricor International, a residential and commercial development corporation.
Jim Kitchen is a teacher and entrepreneur and has visited all 193 UN-recognised countries. It has been a dream of his to travel to space since watching NASA's Apollo missions to the moon.
"Having traveled around the globe, it's going to be very special to see it from space. I am truly honored and beyond thrilled for the #NewShepard mission with @blueorigin on March 23! ? #NC20," Kitchen said on Twitter.
Dr George Nield is the president of Commercial Space Technologies, which is a company that promotes commercial space activity.
He was also a former associate administrator for the Federal Aviation Administration Office of Commercial Space Transportation and was responsible for licensing and regulating all commercial launch activities.
The third Blue Origin flight occurred on 11 December and carried Alan Shepard's daughter, Laura Shephard Churchley, and co-host of Good Morning America, Michael Strahan.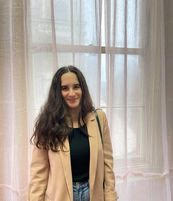 Bella Richards is a journalist who has written for several local newspapers, her university newspaper and a tech magazine, and completed her Bachelor of Communications (Journalism) at the University of Technology Sydney in 2020. She joined Momentum Media in 2021, and has since written breaking news stories across Space Connect, Australian Aviation and World of Aviation.
You can email Bella on: [email protected]
Receive the latest developments and updates on Australia's space industry direct to your inbox. Subscribe today to Space Connect here.