Katherine Bennell Pegg used the 2022 Warren Centre Innovation Lecture to argue that the country's unique geography and potential meant it should be ambitious for growth. It came ahead of NASA completing its first launch from Australia in a generation.
"It is now entirely possible to have a compelling space career in Australia. It's more than possible. In fact, it's lucrative," said Pegg.
"Nowhere else in the world can you be part of growing and shaping a space sector that's nascent but yet has so much potential to the point that today, I will even make the case for space as the next frontier for Australian innovation."
"[Australian] society realised that space can critically help our economy and underpins our daily lives."
The Australian Space Agency, she added, has played a vital role in the recent growth of Australia's space industry since emerging in 2018 and has functioned as the "central coordination point for Australia's space activities".
Pegg said international interest in the local space industry is growing partly due to Australia's unique geographical characteristics that make it well suited to space launches.
"This is because our land Down Under has a unique and clear view of the sky. We have really desirable geography for targeted orbits, polar orbits and equatorial orbits," she said. 
"We have wide-open ranges along coastlines, a stable political environment, and responsible regulations.
"We want to become a launch nation of choice to attract further private sector investment and uplift the capability of Australia's space sector.
"Australia is go for launch."
NASA's launch with Equatorial Launch Australia last month was the American space agency's first commercial launch outside of the US, and the first time NASA has launched from Australia since 1995.
More than 70 NASA staff travelled to Australia from the Wallops Flight Facility to work on the project, with two further launches planned for July.
The head of the ASA, Enrico Palermo, later hailed the blast-off as a "meaningful next step" for the local industry. 
"We're at a point where we can leverage our strengths, our geography, our regulatory framework, and our responsible approach to doing launch to attract a significant sector growing globally," said Palermo.
"Once you have access to launch, you have full custody from building spacecraft to getting them into space and servicing them. When we do that, we become a regional space leader and can provide services for our partners in the region."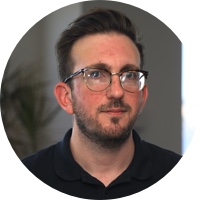 Adam is a journalist who has worked for more than 40 prestigious media brands in the UK and Australia. Since 2005, his varied career has included stints as a reporter, copy editor, feature writer and editor for publications as diverse as Fleet Street newspaper The Sunday Times, fashion bible Jones, media and marketing website Mumbrella as well as lifestyle magazines such as GQ, Woman's Weekly, Men's Health and Loaded. He joined Momentum Media in early 2020 and currently writes for Australian Aviation and World of Aviation.
Receive the latest developments and updates on Australia's space industry direct to your inbox. Subscribe today to Space Connect here.