Ferretti International and Hydroil have been awarded contracts to provide the steel fabrication and hydraulics services necessary for the mobile launch rail.
The project is part of Sothern Launch's work towards the Australian Space Agency's Moon to Mars program, through which the business was awarded $1 million in funding. 
Southern Launch is best known for its work on the Whalers Way Orbital Launch Complex in SA, which it hopes could one day be "as good as" Cape Canaveral.
The new launch rail will be multifunctional, being employed at both of Southern Launch's launch locations.
"'The construction of a mobile launch rail means that we can use the rail at both our Koonibba and Whalers Way launch complexes," said Lloyd Damp, Southern Launch CEO.
"This offers greater flexibility in the space launch locations available in South Australia and strengthens our position as the space state in Australia."
The device is intended to deliver launch vehicles of up to 3,500 kilograms, and will allow Southern Launch to compete with larger, international launch facilitators.
This latest upgrade is a further addition to the improvements made to the Whalers Way facility over the last few months, funded by a $4.95 million grant from the Australian government through the Modern Manufacturing Scheme.
The contracts awarded to the South Australian companies are a big step for Australia's space manufacturing sector.
Retooling traditional manufacturing companies for the space industry provides new skills and opportunities for employees.
"Being involved in the construction of space technology provides our staff with the opportunity to use their skills and expertise in different ways," Scott Searle, business development manager at Ferretti, said.
"Ensuring that Australia is home to a strong manufacturing sector is extremely important to us. Being involved in a project in a new and emerging industry such as space, in our home state, gives us the confidence to go after similar projects both here and internationally."
Hydroil general manager Paul Dreimann also spoke on the contracts, outlining why the company was well positioned to transition to manufacturing for the space industry.
"Hydroil is a family-owned business committed to innovation. The skilled workforce we maintain in South Australia means we have the flexibility and expertise to take on new challenges such as this one for Southern Launch," he said.
Over 10 local manufacturing jobs are set to be created between Ferretti and Hydroil as a result of the project. 
You can listen to Space Connect's 2021 podcast interview with Damp, below.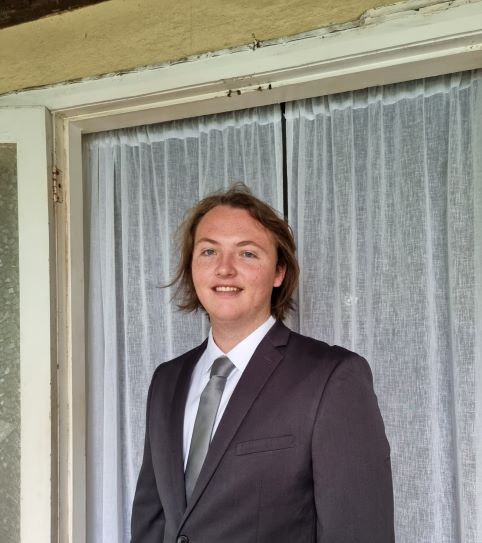 Liam McAneny is a journalist who has written and edited for his University International Relations journal. He graduated with a Bachelor of Arts (International Relations) and Bachelor of Laws from the University of Wollongong in 2021. He joined Momentum Media in 2022 and currently writes for SpaceConnect and Australian Aviation. Liam has a keen interest in geopolitics and international relations as well as astronomy.

Send Liam an email at: [email protected]
Receive the latest developments and updates on Australia's space industry direct to your inbox. Subscribe today to Space Connect here.