The company has agreed to sell its assets, including its rocket-launching 747, to four winning bidders for just $36 million – barely 1% of Orbit's valuation in 2021.
Virgin Orbit filed for bankruptcy protection last month, days after it announced it would temporarily halt work and make around 90 per cent of its workforce redundant.
The Richard Branson-founded business uniquely launched rockets "horizontally" under the wing of a repurposed 747 rather than vertically from a launchpad.
"Throughout its history, Virgin Orbit has been at the forefront of innovation and has made substantial contributions to the field of commercial rocket launch with its LauncherOne air launch platform," it said. "The Company's cutting-edge technology, unmatched expertise, and commitment to excellence have propelled it to the vanguard of an emerging commercial launch industry.
"As Virgin Orbit embarks on this path, the management and employees would like to extend their heartfelt gratitude to all stakeholders, including customers, partners, investors, and employees, for their support and dedication over the years.
"It is through their collective efforts that the Company has been able to achieve significant milestones and make lasting contributions to the advancement of satellite launch in the United States and the United Kingdom.
"Virgin Orbit's legacy in the space industry will forever be remembered. Its groundbreaking technologies, relentless pursuit of excellence, and unwavering commitment to advancing the frontiers of air launch have left an indelible mark on the industry."
The company uses a similar launch method to Orbit. However, it uses a bespoke-made aircraft called Roc, which is thought to be the largest plane ever made.
It also fires hypersonic launch vehicles instead of Orbit's more traditional rockets, allowing clients to test their payloads at extreme speeds.
Just last week, Stratolaunch conducted its first-ever test drop, releasing a prototype hypersonic vehicle above the Pacific Ocean.
The distinctive-looking twin-fuselage Roc aircraft is the brainchild of late Microsoft co-founder Paul Allen and is designed to carry the rocket-powered and automated Talon-A vehicles into the upper atmosphere. Its wingspan incredibly stretches over a football field long, and the aircraft boasts six engines.
Virgin Orbit, meanwhile, saw its business collapse following the failure of its landmark launch in Cornwall, south-west England, failing in January.
Virgin Orbit's plan worked because the 747 has a little-known capacity to attach a fifth engine, enabling it to carry a rocket. After the satellites are fitted underneath the rocket's nose, or fairing, the projectile is attached underneath the left wing of the Jumbo Jet. The aircraft takes off and cruises upwards to its launch position at around 35,000 feet.
"The pilot then pulls up on the 747 to a 30-degree angle because we want the rocket facing the right direction, and we want a bit of upward pitch," Hart told Australian Aviation.
"The other pilot, at the right moment, pushes a button on the panel of the cockpit to release the rocket, which drops — or glides — for about four or five seconds until it's safely able to start its engines."
Seconds afterwards, the 747 banks right to stay clear of the rocket's path.
Cosmic Girl, now N744VG, enjoyed a 14-year career with Virgin Atlantic as G-VWOW, carrying more than two million passengers, mainly from London to New York.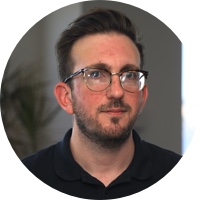 Adam is a journalist who has worked for more than 40 prestigious media brands in the UK and Australia. Since 2005, his varied career has included stints as a reporter, copy editor, feature writer and editor for publications as diverse as Fleet Street newspaper The Sunday Times, fashion bible Jones, media and marketing website Mumbrella as well as lifestyle magazines such as GQ, Woman's Weekly, Men's Health and Loaded. He joined Momentum Media in early 2020 and currently writes for Australian Aviation and World of Aviation.
Receive the latest developments and updates on Australia's space industry direct to your inbox. Subscribe today to Space Connect here.