It is called the Atmospheric Remote-sensing Infrared Exoplanet Large-survey (Ariel) mission and it will be launched in 2029 on an Ariane 6 launcher vehicle.
Exoplanets are massive balls of gas around the size of Jupiter, and they orbit stars outside the solar system.
Ariel will study the composition of these planets by surveying a sample of 1,000 extrasolar planets in visible and infrared wavelengths, according to a press release. The mission will focus on warm and hot planets, from super-earths to gas giants orbiting closer to their parent stars.
Exoplanets have been a mystery to scientists across the world for many years, and now numerous agencies have ramped up operations to study them closer.
The first was detected in 1995, and since then over 5,000 exoplanets have been identified, but according to the ESA, little is known about the chemical compositions of their atmospheres.
"Observations of these worlds will give insights into the early stages of planetary and atmospheric formation, and their subsequent evolution, in turn contributing to the understanding of our own Solar System," the press release said.
"They could help us find out whether there is life elsewhere in our universe and if there is another planet like Earth."
It is the first ESA mission dedicated to measuring the chemical composition and thermal structures of these exoplanets, and the contract is valued at around €200 million.
After its launch, Ariel will be pushed into a trajectory towards the second Lagrangian point (L2), which is located 1.5 million kilometres directly behind Earth as viewed from the sun.
Lagrangian points are where gravitational forces and the orbital motion of a body in space balances each other, according to the ESA.
Ariel will be in orbit for four years with the possibility of an additional two and will be able to carry out observations between 10 hours and three days.
"With this milestone for the Ariel mission, we celebrate the continuation of the outstanding relationship with our industry partners to keep Europe at the forefront of excellence in the field of exoplanet research well into the next decade and beyond," said Günther Hasinger, ESA's director of science.
Airbus will lead the European industrial consortium with over 60 contractors involved in building the satellite and payload module.
With increasing technology to support research such as this, scientists are learning more about these exoplanets than ever before.
Last week, scientists released a report claiming they discovered an exoplanet that orbits its star in just 16 hours, compared to others which typically orbit their stars in around 10 days.
It is the shortest orbit of any known gas giant to date and is also the second hottest found so far.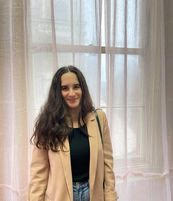 Bella Richards is a journalist who has written for several local newspapers, her university newspaper and a tech magazine, and completed her Bachelor of Communications (Journalism) at the University of Technology Sydney in 2020. She joined Momentum Media in 2021, and has since written breaking news stories across Space Connect, Australian Aviation and World of Aviation.
You can email Bella on: [email protected]
Receive the latest developments and updates on Australia's space industry direct to your inbox. Subscribe today to Space Connect here.