The Volatiles Investigating Polar Exploration Rover (VIPER) will scout the region's surface for water and resources, paving the way for human exploration.
The Lunar surface was chosen after an extensive selection process, but NASA landed on the Nobile crater for its accessible terrain and "array" of nearby sites of "scientific interest".
"Our evaluation of the landing site was driven by science priorities," said Anthony Colaprete, VIPER's lead project scientist in California.
"We seek answers to some pretty complex questions and studying these resources on the moon that have stood the test of time will help us answer them."
The VIPER mission was announced in 2019 and will cost NASA around US$660 million for its development and delivery contracts.  
It is part of the Artemis moon mission, and will launch on SpaceX's Falcon-Heavy Rocket for the delivery to the moon by Astrobotic's Griffin lander – a contract announced last year worth US$199.5 million.
The operations providers are under NASA's Commercial Lunar Payload Services initiative, a collaboration with several US companies for the mission.
The VIPER is NASA's mobile robot, which will get a "close-up view" of its surroundings and water ice, which could be used for sustainment in future human exploration.
It is set to land on the Lunar surface in 2023, a year before astronauts from the Artemis Mission are expected to explore the moon.
The rover will endure a 100-day journey, and may be equipped with solar panels to charge and stay warm.
VIPER's planned course will allow the rover to travel to at least six locations in the Nobile crater.
"The data VIPER returns will provide lunar scientists around the world with further insight into our moon's cosmic origin, evolution, and history," said Thomas Zurbuchen, associate administrator for science at NASA.
The Nobile crater region covers a rough surface area of 93 square kilometres and the VIPER is expected to travel up to 24 kilometres of the surface during its course.
Following in the successful steps of the Mars Perseverance rover, which collected two rock samples this month, the VIPER will also collect samples from at least three locations.
This will lead to further analysis and aid in predicting where ice may be present.
"Selecting a landing site for VIPER is an exciting and important decision for all of us," Daniel Andrews, VIPER project manager, said.
"VIPER is going into uncharted territory — informed by science — to test hypotheses and reveal critical information for future human space exploration."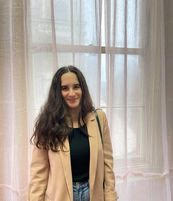 Bella Richards is a journalist who has written for several local newspapers, her university newspaper and a tech magazine, and completed her Bachelor of Communications (Journalism) at the University of Technology Sydney in 2020. She joined Momentum Media in 2021, and has since written breaking news stories across Space Connect, Australian Aviation and World of Aviation.
You can email Bella on: [email protected]
Receive the latest developments and updates on Australia's space industry direct to your inbox. Subscribe today to Space Connect here.