It comes despite the US space agency sending a team of scientists to Western Australia this year to examine fossils it hoped would help the organisation with its bold plan.
The development follows a bill from the US House of Representatives granting NASA its hoped-for budget of $949.3 million – but a Senate version offering just $300 million.
The latter also included terms that would see the Mars Sample Return (MSR) program potentially cancelled if its total costs exceed $5.3 billion.
Sandra Connelly, deputy associate administrator for science at NASA, said the current slowing down of the project was to address a "worst-case scenario" if it only receives the smaller funding package.
"It's very unfortunate that we have to make this decision at this point. However, the intent is to enable sufficient funding to carry us throughout the year so we can continue working on and architecting this mission," she said.
NASA's Mars Perseverance rover began collecting samples in 2021 and hopes to return them in 2033 in an ambitious plan involving multiple spacecraft.
Perseverance – which is still active – landed in 2020, and its first mission focused on studying the Jezero Crater floor.
The crater is a 45-kilometre-long stretch of land on Mars located on the western edge of a flat plain called Isidis Planitia, which is north of the Martian equator.
It was chosen as a landing site as it is believed to have once been flooded with water, home to an ancient river delta.
Earlier this year, some of NASA's most senior scientists travelled to the Pilbara region of WA to examine its perfectly preserved "stromatolites" – thought to have been created by some of the earliest forms of life 3.5 billion years ago.
Eric Ianson, director of NASA's Mars Exploration Program at NASA Headquarters in Washington, said later, "This science expedition was a great opportunity for NASA to work with our international partners to study the ancient Earth as it relates to Mars, which may have had a similar past.
"The more we learn about our planet's evolution, the more we can apply that knowledge to our characterisation of the Red Planet."
NASA added that the international delegation spent the week-long expedition to the Pilbara considering the difficulties of locating fossil evidence and how its missions use techniques, including making detailed contextual measurements, to overcome these challenges.
Discussions centred on the difficulty of finding and confirming signs of past life in ancient rocks, even on a planet like Earth, where life is known to have gained a foothold.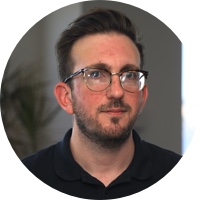 Adam is a journalist who has worked for more than 40 prestigious media brands in the UK and Australia. Since 2005, his varied career has included stints as a reporter, copy editor, feature writer and editor for publications as diverse as Fleet Street newspaper The Sunday Times, fashion bible Jones, media and marketing website Mumbrella as well as lifestyle magazines such as GQ, Woman's Weekly, Men's Health and Loaded. He joined Momentum Media in early 2020 and currently writes for Australian Aviation and World of Aviation.
Receive the latest developments and updates on Australia's space industry direct to your inbox. Subscribe today to Space Connect here.