While the deal is separate from the rovers being developed in Australia, it will increase speculation that the US could scale back its plans to explore the moon and then Mars.
A NASA spokesperson told Space News the four-month delay was "to allow additional time to evaluate proposals", but the news outlet also cited sources that claimed it may be linked to uncertainty around the agency's budget.
Several high-profile companies are thought to be competing for the agreement, including Leidos, Lockheed Martin and Teledyne Brown.
The news follows the Australian government axing several space programs in the last six months, including a $32.3 million pledge to help Australia's spaceports, South Australia's Australian Space Park, and a $1.2-billion Earth observation program.
Talking in Canberra last month, the head of the Australian Space Agency, Enrico Palermo, argued there are parallels with what's happening in Australia and other national space programs worldwide.
He told SIAA's Southern Space conference the local space sector had maintained its "critical momentum" despite the "challenges" of the last year.
"Our sector is built on an entrepreneurial spirit, and that's one of the values of the Australian Space Agency," he said.
"We have nimble organisations that are disrupting the status quo with technologies that are inventive and cost-effective. We're fortunate in Australia – I think it's one of our asymmetric advantages – not to be burdened with legacy or the way things were done.
"We can move fast, we can have a big impact internationally, and we can leverage the lower barriers that are newspace's lower launch costs, more reliable launch costs and much faster development cycles.
"So we must not allow temporary challenges to derive our sense of ambition."
Palermo's upbeat message comes despite a difficult year for the industry as the new Labor government reins in spending on space.
The biggest change saw the federal government confirm on 29 June it would scrap the high-profile National Space Mission for Earth Observation (NSMEO), designed to help detect bushfires from space.
The project, significantly announced by the previous administration in the weeks leading up to the election, would have seen four local satellites launched from 2028.
It was hoped the initiative would reduce Australia's reliance on international partners to provide its Earth observation data. In the months since, several high-profile industry figures criticised the cuts.
Swinburne University professor Alan Duffy said the move had a "chilling factor" on the sector, while Equatorial Launch Australia chief executive officer Michael Jones went further, accusing space of now being a low priority for the new government.
"Call it what it is: the lack of federal government support with the change in government makes me nervous, and it makes the job really hard," he said at the Australian Space Summit.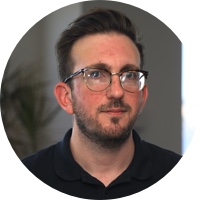 Adam is a journalist who has worked for more than 40 prestigious media brands in the UK and Australia. Since 2005, his varied career has included stints as a reporter, copy editor, feature writer and editor for publications as diverse as Fleet Street newspaper The Sunday Times, fashion bible Jones, media and marketing website Mumbrella as well as lifestyle magazines such as GQ, Woman's Weekly, Men's Health and Loaded. He joined Momentum Media in early 2020 and currently writes for Australian Aviation and World of Aviation.
Receive the latest developments and updates on Australia's space industry direct to your inbox. Subscribe today to Space Connect here.