Trusted Autonomous Systems, SmartSat CRC, the RAAF Air Warfare Centre and RMIT University yesterday launched the High Altitude Pseudo Satellites (HAPS) Challenge.
The goal of the challenge is to encourage growth in Australia's research and development capabilities with pseudo-satellites.
Pseudo-satellites are typically unmanned aerial vehicles that operate at high altitudes, relying on solar energy and winds to maintain long term flights. This allows them to provide long-term intelligence, surveillance and reconnaissance (ISR) capabilities.
The challenge will be undertaken over three phases: concept, engineering and prototype development. The first submissions are due on 24 May.
Integration and Innovation Director Group Captain Tobyn Bearman at the Air Warfare Centre welcomed the commencement of the challenge.
"Work in this area seeks to enhance the quality and resilience of our high altitude capabilities by identifying creative solutions to difficult problems and pushing the boundaries of engineering knowledge," he said.
"This challenge is an exciting way to contribute to Australia's security and defence in new ways."
[Related: Flinders University welcomes new Women in STEM program]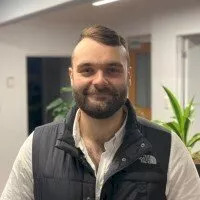 Liam began his career as a speechwriter at New South Wales Parliament before working for world-leading campaigns and research agencies in Sydney and Auckland. Throughout his career, Liam has managed and executed a range of international media and communications campaigns spanning politics, business, industrial relations and infrastructure. He's since shifted his attention to researching and writing extensively on geopolitics and defence, specifically in North Africa, the Middle East and Asia. He holds a Bachelor of Commerce from the University of Sydney and is undertaking a Masters in Strategy and Security from UNSW Canberra.
Receive the latest developments and updates on Australia's space industry direct to your inbox. Subscribe today to Space Connect here.