Inaugurating the Space Demonstrator Program, four collaborative projects have been granted up to $100,000 each for developing technologies such as space-based cameras and multi-spectral image satellites.
It comes as Australia has more recently begun ramping up space operations after years of trailing behind competing nations.
Minister for Trade and Industry Stuart Ayres said the projects chosen cover "wide-ranging sectors" including agriculture, mining and resources, defence, security, transport and bushfire management.
"We're seeing industry-research collaborations to develop very low-Earth orbit spacecraft to further Australia's private space industry and enhance applications in agriculture and disaster and bushfire monitoring," Mr Ayres said.
"Supporting the ideas and innovations of the space industry is about more than creating the jobs of the future – it also helps us to engage our best and brightest researchers to solve global problems here on Earth."
Last week, Ayres boasted NSW spearheads capability across every sector within the industry and is becoming the "country's leader" in space innovation, research and development.
The program is under a partnership with the local government and the NSW Node of the SmartSat Cooperative Research Centre, launched in early 2020.
According to the press release, the co-funding recipients include:
$99,999 for Extraterrestrial Power and the University of NSW to develop extraterrestrial radiation-tolerant silicon solar cells that can be mass-manufactured at low cost;
$99,000 for HEO Robotics, the University of NSW, and Australian National University and Infinity Avionics to develop hybrid space-based cameras for target uncertainty,
$87,619 for Space Ops Australia Pty Ltd and the University of Sydney to design a multi-spectral image satellite mission targeting a very low-Earth orbit; and
$80,000 for Arlula and the CSIRO to research and develop an automated technical solution that solves the problem of integrating large commercial Earth observation data workflows into open source and academic projects.
SmartSat CRC chief executive officer Professor Andy Koronios said NSW is developing "impressive space capabilities," according to the press release.
"We're going to continue to grow our partnership with the NSW government and unleash a torrent of exciting innovations from NSW's fast-growing space sector," Professor Koronios said.
As Australia grows its sovereign capabilities, the industry is pushed to depend upon local collaborations in a bid to boost space activity and gain international recognition.
Among the funding, Minister Ayres also announced the opening of the Node's Space Sector Mobility Program to provide companies and universities with R&D access.
It will fund placements up to six months to increase collaboration and "industry-research partnership development" Ayres says.
Successful applicants will gain access to research equipment, laboratory space and related infrastructure.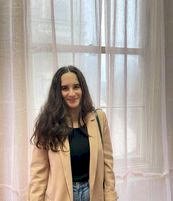 Bella Richards is a journalist who has written for several local newspapers, her university newspaper and a tech magazine, and completed her Bachelor of Communications (Journalism) at the University of Technology Sydney in 2020. She joined Momentum Media in 2021, and has since written breaking news stories across Space Connect, Australian Aviation and World of Aviation.
You can email Bella on: [email protected]
Receive the latest developments and updates on Australia's space industry direct to your inbox. Subscribe today to Space Connect here.