The comments come as NSW wrapped up a week of showcasing its space innovations at the International Astronautical Congress (IAC) conference, part of the six-month long running Expo 2020 in Dubai.
Minister Ayres also said the expo allowed Australia to strengthen its ties with the Middle East as its space industry is rapidly growing.
"NSW ranks first in research and development spending in Australia and our state is home to more than a third of Australian space startups," Minister Ayres said.
"We have the broadest and strongest space capability in Australia and we're the only state that boasts capability across every sector of the industry."
While the IAC is an annual event, the Expo occurs every five years, and is the only world event hosted in the Middle East, Africa and South Asia region.
Around 25 million visitors are expected to join in person or virtually, and Minister Ayres said the exposure provides NSW with a "unique opportunity" to grow its client bases.
The week-long IAC event saw NSW space representatives showcase homebred robotics, satellite sub-systems, space medicine and biology, according to the statement.
Minister Ayres boasts NSW is home to one third of Australia's space startups.
While NSW continues to push the limits within the space industry, South Australia also touts itself as the "space state", according to the local government.
SA-based Southern Launch – a launch service provider – is poised to blast a rocket from the first commercial launch pad in Australia.
Although three failed attempts were made in September, the company is still slated to pioneer with the launches in the coming months.
South Australia is also home to Lot Fourteen in Adelaide, a social space startup hub that has seen numerous companies begin operations there in recent months.
"Since 2010 the Middle East's space spend has grown from $600 million to $1.8 billion in 2020, with some countries establishing space organisations and many investing in education to support space ambitions," Ayres said.
"With continued investment into domestic research and development, many Gulf countries are poised to become powerhouses within the space sector."
The Minister said it is important for NSW to become part of the growth in the Middle East.
To accelerate the local growth, Ayres said the government has already invested $1.4 million to establish the NSW Space Research Network, which was penned in late July.
It is co-hosted by the University of Sydney and the University of Technology Sydney and located at Tech Central.
A further $2.1 million was invested to establish the National Space Industry Hub.
Most recently, Australian Research Council's spacecraft, CUAVA-1, launched onboard a Space-X Falcon 9 SpX-23 rocket to the International Space Station in late August.
The 12-month mission, a landmark for NSW's burgeoning space industry, will aim to investigate space weather and test equipment that will eventually search for life on planets around Alpha Centauri, our nearest star system.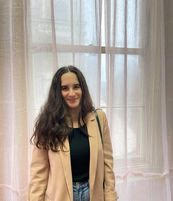 Bella Richards is a journalist who has written for several local newspapers, her university newspaper and a tech magazine, and completed her Bachelor of Communications (Journalism) at the University of Technology Sydney in 2020. She joined Momentum Media in 2021, and has since written breaking news stories across Space Connect, Australian Aviation and World of Aviation.
You can email Bella on: [email protected]
Receive the latest developments and updates on Australia's space industry direct to your inbox. Subscribe today to Space Connect here.