One week ago, on 15 November, Russia launched an anti-satellite strike into one of the nation's own space objects – Cosmos 1408 – bursting into over 1,500 debris and adding to the ongoing issue of space junk.
LeoLabs, a California-based company which provides commercial mapping platforms through space radars and cloud-based data solutions across the globe said 288 pieces of debris had been detected already late last week – and the number has now reached to approximately 300.
"Well, the problem is that the debris is going to be in orbit for years, if not decades," Terry van Harren told Space Connect.
"What it's done is obviously increase the amount of debris that's in low-Earth orbit, and with that increase, the risks of debris on satellite collision, or space station or spacecraft collision do go up. That's just a statistical truth," he added.
"I think that's a pretty poor statement out of the Russians, they should know better."
The debris is travelling in the "high traffic zone" of low-Earth orbit, close to both the International Space Station and the Chinese Space Station, despite Russian officials insisting the resulting debris will not impact space objects.
The International Space Station was notified about the satellite breakup last Monday, and as part of the nominal procedure, the crew was forced to close all hatches and both the Dragon and Soyuz crews sheltered in their vehicles for approximately two hours.
But at around 1:20am EST 17 November, the hatches were open again and crew members returned to their normal operations after being cleared by NASA and the US Space Command.
LeoLabs operates space radars across the globe including in Costa Rica, New Zealand, Texas and Alaska, and all keep watch of everything going on in space.
Van Harren said LeoLabs' operations are to increase transparency between space and Earth, after decades of its access being limited only to governments.
LeoLabs is expanding its reach within Australia, and is already building one of two radars in the country to enhance coverage in the Southern Hemisphere, which will eventually become a primary location for surveillance.  
According to van Harren, the New Zealand radar detected the first set of debris from the anti-satellite test.
The radars across the globe work together by mapping the debris flying through the orbital plains, building up determination of the objects and then cataloguing and classifying them. 
Van Harren said LeoLabs has detected the larger debris so far, but because it "takes some time," the company will detect smaller ones – less than 10 centimetres – over time.  
"Once the orbits settle, which may take days if not weeks, our system will start to propagate the orbits and start to work out the collision risk to all other objects and satellite operations in our LEO catalogue," van Harren said.
The United States has condemned Russia for the strike over the destruction the debris may cause, but Russia has continued to defend its actions.  
"Everyone keeps scratching their heads on why they did this," van Harren said. "That is a question I think you ask the Russians."
"We've seen other countries test and do near misses and things where they don't cause so much debris like this. But I have no idea and it just doesn't make any sense."
Space junk is one of the most pressing issues within the industry, heightened by space becoming democratised, and the anti-satellite tests add to the thousands of debris already in orbit.
Since 1957, rockets, spacecraft, satellites and tools have been launched into orbit, however, once an object reaches its full term, plans for its removal are never made. This, therefore, results in debris left orbiting in space.
Despite the ongoing problem, numerous companies and governments across the globe have partnered to reduce junk through efforts such as developing more sustainable technologies that can assist in their deorbit.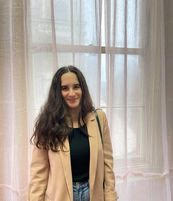 Bella Richards is a journalist who has written for several local newspapers, her university newspaper and a tech magazine, and completed her Bachelor of Communications (Journalism) at the University of Technology Sydney in 2020. She joined Momentum Media in 2021, and has since written breaking news stories across Space Connect, Australian Aviation and World of Aviation.
You can email Bella on: [email protected]
Receive the latest developments and updates on Australia's space industry direct to your inbox. Subscribe today to Space Connect here.