Recent announcements have shown Australia is investing heavily into Earth observation from space and the ground – and for good reason.
On Tuesday night, the federal government announced a $1.16 billion boost into the local space sector, and is set on building and operating four new Earth observation satellites, with one built every year from 2024.
In November, the Australian Space Agency released its Earth Observation from Space roadmap, the second in a series of seven roadmaps to supports growth over the next 10 years, and on Wednesday morning in a briefing, the agency unveiled further details.
Australia has always relied on international satellite capabilities, which is costly and hampers the nation's access to relevant data.
"Why do we want to do this for ourselves? [Because] It gives us the ability to capture data that is unique to Australia and yet still makes contribution to the rest of the world" said Reece Biddiscombe, the director of national missions at the ASA on Wednesday.
He said there are specific needs, such as radiometry monitoring for small bodies of water, or fuel load management in forests, that other nations cannot deliver.
SmartSat CRC, a consortium of space organisations, says around 70 per cent of Australia's resources can be monitored by existing satellites, but ground-segments do not corroborate the data from these satellites, therefore there is a major gap in the water monitoring network.
"At the same time, there is that need to rebuild Australia's manufacturing capability per government policy, so this is a great way to do it," Biddiscombe added.
"It will produce jobs in that market that will give us new data for the downstream sector and reinforce some things we're already good at, adding in the last missing piece of the puzzle."
According to the agency, Australia can already test and validate Earth observation technology, so building sovereign-owned satellites will mark the next step.
Using satellites to monitor changes on Earth is critical to being prepared for land changes and weather events – such as the 2019-20 bushfires, which was a key accelerator of the recent funding.
In fact, Biddiscombe said every time you look at the weather, you're receiving the benefit of 30 satellite data feeds.
The recent budget news in hand with the Earth observation roadmap proves the government is responding to calls about Australia's lack of capabilities.
The founder of the nanosatellite manufacturing company Fleet Space Technologies, Flavia Tata Nardini, told Space Connect the investment "fortified" the nation's mission to become a space economy.
"As a nation, we are rapidly emerging as a global centre of excellence in space technology. This culture of innovation has enabled Fleet's ability to manufacture satellites in South Australia, underpinning a major sovereign technological capability.
Fleet is building the only commercial nanosatellites in Australia, and is set on manufacturing many more at Adelaide's upcoming space park.
"With this we can look optimistically at our space industry's sustained role in driving Australia's long-term economic prosperity."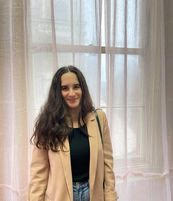 Bella Richards is a journalist who has written for several local newspapers, her university newspaper and a tech magazine, and completed her Bachelor of Communications (Journalism) at the University of Technology Sydney in 2020. She joined Momentum Media in 2021, and has since written breaking news stories across Space Connect, Australian Aviation and World of Aviation.
You can email Bella on: [email protected]
Receive the latest developments and updates on Australia's space industry direct to your inbox. Subscribe today to Space Connect here.