It will be the first time an optical communications system, which uses light to transmit information over long distances through lasers, has been embedded into a 1U CubeSat for better connectivity between Earth and space. 
Chascii, the US company, is headed by former NASA Jet Propulsion Laboratory space technologist Dr Jose Velazco, who said the system will begin to lay out the high-speed and affordable "space internet".
"The Binar spacecraft developed by Curtin University are based on a revolutionary integration of the spacecraft's avionics," said Dr Velazco.
"Chascii seeks to pair this miniature package with its novel optical terminals in order to enable the next generation of affordable smallsats, thousands of which Chascii plans to deploy along the solar system."
Chascii specialises in these optical communications – also known as laser communications – because these are smaller, lighter and use less power than typical systems which carry information through radio wavelengths. 
These streams are how astronauts and spacecraft can communicate with Earth and are vital to space exploration. 
This new partnership will deliver modular small satellites, embedded with optical communicators that can receive and transmit signals from all directions.
Binar, which is led by Curtin's Space Science and Technology Centre (SSTC), is a program developing small satellites, and its first, Binar-1 which launched into space last August, is now orbiting 400 kilometres above Earth.
Its objective is to test the spacecraft system that will eventually be part of the SSTC moon mission – Curtin is set on a WA-built spacecraft launched to the moon by 2025, the Binar Prospector, which will deliver geophysical mapping of the lunar surface.
The team hopes the data found through Binar Prospector will assist NASA's Artemis mission to return humans back to the moon.
Professor Phil Bland, the director of the SSTC said this partnership will bring "high-speed communications into the realm of nanosatellites".
"As a planetary scientist, pairing the technology that Jose has invented with our small spacecraft to develop a highly integrated optical communications solution is tremendously exciting," Professor Bland said. 
"It can provide space-borne cloud computing, as well as terrestrial gigabit communications, but because it is affordable and modular, it can be applied to multiple environments. It can provide connectivity not just in Earth orbit, but at the moon, Mars, and beyond." 
However, this project is just the beginning of Binar and Chascii's collaborations.
The two plan to join flight projects in low-Earth orbit and lunar missions and will conduct a series of visits between each other.
Professor Bland said it will be "the springboard" for developing a 3U Binar Inter-Satellite Omnidirectional Optical Communicator (ISOC) spacecraft, which would be the basis of a swarm of nanosatellite optical communications network.
In April, the Binar program secured $2.5 million in funding from the WA government to support the next six CubeSat launches, set to form the state's first satellite constellation over the next 18 months.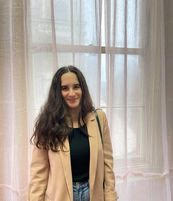 Bella Richards is a journalist who has written for several local newspapers, her university newspaper and a tech magazine, and completed her Bachelor of Communications (Journalism) at the University of Technology Sydney in 2020. She joined Momentum Media in 2021, and has since written breaking news stories across Space Connect, Australian Aviation and World of Aviation.
You can email Bella on: [email protected]
Receive the latest developments and updates on Australia's space industry direct to your inbox. Subscribe today to Space Connect here.