Joel Lisk, a space lawyer from the Jeff Bleich Centre at Flinders University, talked to host Adam Thorn on the Space Connect Podcast about the increasingly concerning issue of space debris.
Lisk recently co-authored a paper about the legal and regulatory arrangements for satellite mega-constellations.
"There's a lot of different objects in space, and they are not necessarily coordinating with each other all the time."
"You have the risk of collision, which is mostly governed by international treaties between different countries. You also have the permitting obligations, licences and authorisations that the different operators in space have," Lisk said.
The topic of space debris has been thrust into the media spotlight recently, following the discovery of pieces of debris in the Snowy Mountains, as well as concerns about the uncontrolled re-entry of the Chinese Long March 5B Rocket.
When asked about his thoughts on the three-metre piece of debris, Lisk said he was as shocked as anyone else to see the pictures of the space junk.
"I thought … that cannot possibly be a bit of space junk that's just fallen out of nowhere. It's Australia, we don't see this kind of stuff happening very often," he said.
Lisk elaborated on just how uncommon events of this nature are in Australia.
"The most recent event that springs to my mind of significant space debris was Skylab at the end of the 1970s … a couple of bits of debris landed in Western Australia."
While a huge piece of debris crashing to Earth is a rare event, there are many much more ordinary day-to-day occurrences in space where the complicated question of space law arises.
"Companies have conditions about how far they need to keep away from other space objects. The International Space Station [for example] has this quite large safety zone around it that you can't go into without being in breach [of legal treaties]."
Space law applies not just in space, but also back here on Earth. Issues of liability can become highly complex when multiple actors and even nation states get involved.
"There was a claim by Canada against, what was at the time the USSR, for damage caused by one of the radioactive satellites that crashed into some forest in Northern Canada. [Canada] said you can pay for the clean-up … but it didn't really pan out that way."
The USSR did eventually pay Canada $3 million under the 1972 Space Liability Convention.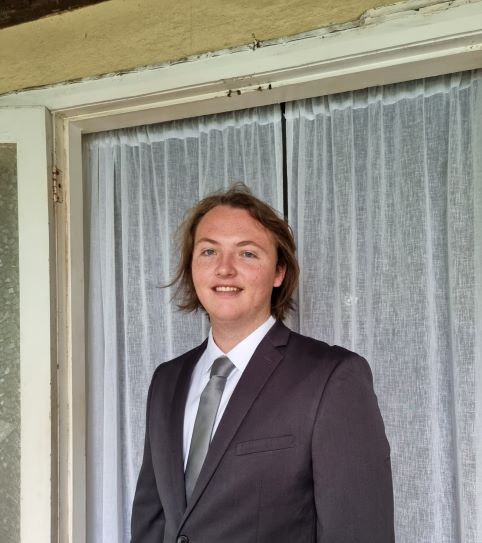 Liam McAneny is a journalist who has written and edited for his University International Relations journal. He graduated with a Bachelor of Arts (International Relations) and Bachelor of Laws from the University of Wollongong in 2021. He joined Momentum Media in 2022 and currently writes for SpaceConnect and Australian Aviation. Liam has a keen interest in geopolitics and international relations as well as astronomy.

Send Liam an email at: [email protected]
Receive the latest developments and updates on Australia's space industry direct to your inbox. Subscribe today to Space Connect here.