The Australian research collaboration will specifically work with the ESA's Φ-lab (Phi Lab), which, like SmartSat, seeks to bring together industry and academia to develop innovative ideas.
The agreement formalises the existing relationship between the two organisations, which previously worked with Dutch company Cosine to put its hyperspectral imager on the upcoming Kanyini satellite, developed in South Australia.
SmartSat chief executive officer Professor Andy Koronios, who signed the agreement in Rome, said, "We are delighted to embark on this new chapter of our partnership with ESA's Φ-lab through this letter of intent.
"Our relationship with Φ-lab has been growing stronger over the past few years through our shared strategic research initiatives in the Kanyini and Φ-sat satellite missions.
"Φ-lab is at the forefront of Earth observation technologies and we are very proud to collaborate with them to further showcase Australian expertise on an international level. This is a testament to our progress in our national space industry.
"We have also identified new collaboration opportunities between researchers at the Queensland University of Technology and Φ-lab to develop advanced AI capabilities using hyperspectral satellite imagery.
"This will create the next generation of predictive intelligence that can forecast and monitor agricultural and environmental activities and disaster events with greater accuracy."
As part of the new agreement, SmartSat and Φ-lab also plan to establish an exchange program for research personnel and SmartSat PhD students to undertake internships at Φ-lab.
The program is slated to commence in early 2024 for PhD students specialising in onboard AI and synthetic aperture radar.
Enrico Palermo, head of the Australian Space Agency, said, "Australia and the European Space Agency have been strong partners in space for decades and this agreement will build on that relationship.
"Earth observation is one of the strongest examples of how space technologies improve life on Earth – from forecasting the weather to responding to natural disasters and mitigating climate change.
"This agreement will help bring together bright minds in Australia and Europe to develop space solutions integrating AI technologies and research."
South Australia's first satellite, Kanyini, is set to blast off onboard a SpaceX Transporter mission later this year.
It's being designed and built in a collaboration between Myriota, Inovor Technologies, SmartSat, and the South Australian state government.
Its mission will support research into crop health, forests, inland water, and coasts and will provide information on heat generators in South Australia.
Onboard will be the HyperScout imager payload, a hyperspectral imager that can capture images in multiple narrow and contiguous spectral bands.
The positive news from SmartSat comes despite the federal government recently announcing it would scrap a flagship $1.2 billion EO project to detect bushfires from space.
The National Space Mission for Earth Observation (NSMEO) was announced by the previous administration in the weeks leading up to the election and would have seen four local satellites launched from 2028.
It significantly followed the cancellation of a separate promise to invest $32.3 million into Australia's spaceports and launch sites, amid criticism that Labor lacks interest in the space sector.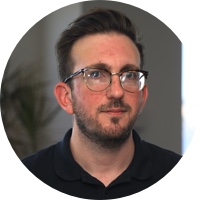 Adam is a journalist who has worked for more than 40 prestigious media brands in the UK and Australia. Since 2005, his varied career has included stints as a reporter, copy editor, feature writer and editor for publications as diverse as Fleet Street newspaper The Sunday Times, fashion bible Jones, media and marketing website Mumbrella as well as lifestyle magazines such as GQ, Woman's Weekly, Men's Health and Loaded. He joined Momentum Media in early 2020 and currently writes for Australian Aviation and World of Aviation.
Receive the latest developments and updates on Australia's space industry direct to your inbox. Subscribe today to Space Connect here.