The study, published in Nature on Monday, documented how the light emitted from the BlueWalker 3 satellite makes it difficult for astronomers to conduct their work.
The research was overseen by the International Astronomical Union and included astronomers from UC in New Zealand.
Dr Michele Bannister is an author of the study and is a senior lecturer at the university.
"UC's Mt John Observatory at Ōtehīwai, Takapō is in the middle of the great sweep of ocean of the South Pacific, so in an ideal spot to make key observations for this global effort," she said.
BlueWalker 3 was launched into low-Earth orbit (LEO) in September last year by AST SpaceMobile as a prototype for a planned constellation of communication satellites.
It appears bright because it contains a phased-array antenna, the largest commercial antenna system deployed into LEO. The array is 64 square metres and reflects light like a giant mirror.
"Satellites have become an increasingly common sight in New Zealand's skies in the last four years," Professor Bannister said.
"When prototype designs for big sets of satellites like BlueWalker 3 go up, it's really important to see how they affect our sky. Various companies are trying out different ideas, some of which have thousands of units built."
The data showed an abrupt increase in the brightness of BlueWalker 3 over 130 days, coinciding with the complete unfolding of the antenna array and followed by fluctuations over the subsequent weeks.
"The paper also reveals a relationship between the varying brightness and other factors after unfolding, such as the satellite's height above the horizon and the angle between the observer, the satellite, and the sun," said UC.
"A subset of the observations was also used to calculate the satellite's trajectory over time. Comparing the predicted path with the observations collected, the authors were able to evaluate the accuracy of these predictions and observe how it declines over time because of factors such as atmospheric drag.
"Additionally, the adaptor that held BlueWalker3 securely to its rocket during its launch was observed decoupling from the satellite.
"This piece of hardware reached magnitude 5.5, exceeding maximum brightness recommendations set out by the International Astronomical Union to avoid the worst impacts of satellites on optical astronomy.
"Observations of BlueWalker 3 will continue, with plans by astronomers to observe its thermal emission later this year."
However, AST told Space.com it is building the first space-based broadband network designed to connect everyday smartphones.
"By connecting people, we aim to alleviate poverty, spur economic development, foster a diverse digital society and save lives."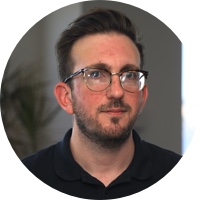 Adam is a journalist who has worked for more than 40 prestigious media brands in the UK and Australia. Since 2005, his varied career has included stints as a reporter, copy editor, feature writer and editor for publications as diverse as Fleet Street newspaper The Sunday Times, fashion bible Jones, media and marketing website Mumbrella as well as lifestyle magazines such as GQ, Woman's Weekly, Men's Health and Loaded. He joined Momentum Media in early 2020 and currently writes for Australian Aviation and World of Aviation.
Receive the latest developments and updates on Australia's space industry direct to your inbox. Subscribe today to Space Connect here.