Managing director and president of LeoLabs Australia Terry van Haren told the Space Connect Podcast that the new site being built near Bunbury in WA will increase the company's entire radar network (comprising of six across the globe) capacity by 20 per cent.
The company is headquartered in California, with one subsidiary in Australia, and tracks satellites, debris and other spacecraft in LEO using its ground-based, phased array radars. Some of its customers include SpaceX and OneWeb.
LeoLabs operates radars in Costa Rica, New Zealand, Texas and Alaska and has been at the forefront of many televised events, such as monitoring the debris from the November anti-satellite strike from Russia and the geomagnetic storm that impacted 38 SpaceX Starlink satellites.
In October 2021, LeoLabs officially announced its sixth radar site would be in WA, and it is expected to provide live data of 200,000 measurements per day (800 per hour) – about 20,000 more than the Kiwi site.
"We say we have parity with the US Space Surveillance Network in low-Earth orbit now; we're doing about the same amount of measurements on a day-to-day basis," van Haren said.
But "when the West Australian space radar comes online, we will be well above the capacity of the US Space Surveillance Network, and more importantly, it is another radar site in the southern hemisphere where there is very little coverage".
The US space surveillance network tracks and catalogues objects orbiting Earth like LeoLabs does for commercial customers and is under the banner of the US Space Command and operated by the US Space force.
Van Haren said the WA site, plus its fifth in Azores, Portugal, is a slightly newer version compared to previous radars, allowing for more precision when tracking objects in orbit.
"By the time they come online, they'll be fully what we call interferometric, which means that they're working at a very high capacity and also a very sensitive radar system," he said.
"So, these radars will be able to see down to two-centimetre objects in low-Earth orbit," giving the company more observation points," van Haren added.
Working alongside its "cousin" in New Zealand, the WA radar site is set to capture 80 per cent of LEO traffic and add extra eyes in the Southern Hemisphere, which van Haren said is "important" to provide the capability in this part of the world.
"There's been very, very little coverage in the southern hemisphere, and also in the western Pacific, so we're increasing the distribution of radars … and we're moving even further into the middle what's really strategically important [in the] Indo Pacific," van Haren said.
He added that tracking activity in Asia and other countries nearby have been "historically" poor, and LeoLabs is aiming to fill the gaps.
Beginning in late March, the company announced it had begun the construction of the new radar site in West Australia, Space Connect reported previously.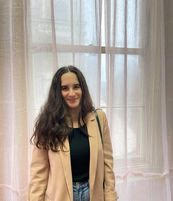 Bella Richards is a journalist who has written for several local newspapers, her university newspaper and a tech magazine, and completed her Bachelor of Communications (Journalism) at the University of Technology Sydney in 2020. She joined Momentum Media in 2021, and has since written breaking news stories across Space Connect, Australian Aviation and World of Aviation.
You can email Bella on: [email protected]
Receive the latest developments and updates on Australia's space industry direct to your inbox. Subscribe today to Space Connect here.