On Monday 20 September, the uncrewed spacecraft was launched at 7:10am UTC from the Wenchang Satellite Launch Centre in Hainan, China.
The spacecraft was aboard China's Long March 7 rocket – dubbed Bingjian – developed by the China Aerospace Science and Technology Corporation.
China's state-owned Xinhua global news agency said the process took about 6.5 hours and the "rendezvous and docking were computer operated".
The cargo ship officially docked at 2:08pm UTC. 
"Tianzhou-3 carries nearly six tonnes of supplies for the upcoming Shenzhou-13 mission," it said in its video footage of the ship docking onto the Tianhe 'Harmony of the Heavens' module.
Some of the cargo included living supplies, extravehicular space suits, research equipment, loads, propellants and more.
The upcoming Shenzhou-13 mission will be the second crewed flight to the space station of four set to build the three modules that will form the Tiangong station, and is expected to launch in October.
The main module of the Tianhe was launched into orbit on 29 April 2021.
Late last week, three taikonauts from the Shenzhou-12 mission returned safely in the Gobi Desert in Mongolia after three months in orbit.
Taikonauts Nie Haisheng, Liu Boming and Tang Hongbo returned after the longest crewed flight to the station in history.
Shenzhou-12 launched June 16 on top of the Long March 2F Chinese orbital carrier and was the third of 11 missions set for building the three-module station.
In May, China successfully launched its Tianzhou-2 cargo spacecraft for the first supply mission.
On 18 September, the spacecraft separated from the rear docking port of the Tianhe module and docked with the front port.
The process lasted for around four hours and is in good condition, according to the China Manned Space Agency (CMSA).
When completed, the Chinese Space Station will be one-fifth of the International Space Station's (ISS) mass, between 80 and 100 tonnes.
Tiangong-1 was the first prototype space station launched in 2011, followed by the Tiangong-2 in 2016.
Various experiment modules will be launched between 2021 and 2022.
Some include the Wentian and Mengtian, which will perform experiments in areas such as astronomy space medicine, space life science, biotechnology, microgravity fluid physics, microgravity combustion, and space technologies, according to Space News.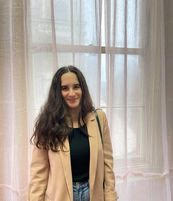 Bella Richards is a journalist who has written for several local newspapers, her university newspaper and a tech magazine, and completed her Bachelor of Communications (Journalism) at the University of Technology Sydney in 2020. She joined Momentum Media in 2021, and has since written breaking news stories across Space Connect, Australian Aviation and World of Aviation.
You can email Bella on: [email protected]
Receive the latest developments and updates on Australia's space industry direct to your inbox. Subscribe today to Space Connect here.